If there's one thing people will always do, it is travel. Therefore, the aviation industry will continue to expand and evolve. It is, in fact, a thriving sphere for startups, too. Let's look at a few reasons why it is so vital to the global economy.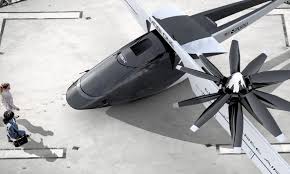 Startups Taking Flight
Recent news shows that interest in aviation startups is on an upward trend. It's recently emerged that a joint venture between Boeing and the Aerospace Technology Institute in the UK is seeking to offer $130,000 in equity to companies keen to change British aerospace. In particular, Industry 4.0 (elements such as automation) and lifecycle extensions are being sought.
But why are big industry players placing such trust in small companies? Aviation is a sphere that thrives on innovation. As flight demands increase, and as the pressure on big aviation to cut carbon emissions grows, likewise, the need for fresh insight has never been more relevant.
Sky traffic, too, is inspiring ventures to take flight. Companies such as SKYDeals have collaborated with the likes of Air France to enhance in-flight entertainment on commercial transit. Unicoaero is a venture based in luggage – in that they aim to help airlines fill cargo data gaps.
Leading Names
Of course, we need to probe a little deeper into how companies are innovating to understand why there is such a fervent interest in the sphere. One of the main focuses of ventures in aviation is that of cleaner energy burning.
Universal Hydrogen, for example, is a company fixed on developing an aircraft dependent on hydrogen electricity. It is early days for the firm; however, by 2024, the company intends to launch aircraft on a regional basis.
Aero HygenX is focusing on health inside the plane. Specifically, they're projecting a $70,000 UV transmitter (RAY), which will disinfect airplane aisles and walkways. They are looking for development premises at the time of writing.
Autonomy, a leading factor in Industry 4.0, is also driving modern ventures. Reliable Robotics, for example, is an autonomous tech firm that has recently raised $33.5 million through VCs. They aim to go one step further than self-driving cars – and to blaze a trail as the leading self-piloting plane manufacturer. It is stated the recent funding will primarily go towards engineering support.
The Future of Aviation?
While there are plenty of big aviation businesses continuing to patrol the skies, many smaller names are springing forward. A few of the case studies examined above show this. The world is shrinking, and that may well lead to an increase in demand for more efficient travel.
As such, investors may peruse databases such as Fundz to find out more information on aviation ventures. With the sphere clearly giving rise to innovations in cleaner technology, automation, and more, now may be the time to start taking a closer look.
Startups in the aviation sphere are perhaps some of the bravest and most innovative. Therefore, don't be too surprised if, in the near future, travel becomes quicker, safer, super-efficient, and cost-effective.
SOURCES
https://centreforaviation.com/analysis/reports/aviation-sustainability-and-the-environment-capa-03-sep-2020-536329
http://www.smartaviation-apac.com/2020/09/hydrogen-aircraft-startup-targets-asia-pacific-in-rollout/
https://www.theguardian.pe.ca/news/canada/ottawa-startup-creates-ray-a-uv-emitting-robot-that-can-kill-covid-19-on-airplanes-493566/
https://www.aerospacetestinginternational.com/news/industry-news/ati-boeing-accelerator-offers-funding-for-aviation-sustainability-startups.html
https://techcrunch.com/tag/aviation/
https://www.airport-technology.com/features/aviation-tech-startups/
https://www.forbes.com/sites/marisagarcia/2019/08/28/these-startups-plan-to-solve-aviations-big-headaches/#5fddede04d23
https://www.futuretravelexperience.com/startups/
https://venturebeat.com/2020/08/27/autonomous-aircraft-startup-reliable-robotics-emerges-from-stealth-with-33-5-million/