Transport startups are always thinking outside of the box. Lilium, a German venture gaining serious ground in the US, strives to normalize the 'flying taxi'. They are currently celebrating a massive launch in Florida, which could lead to a public transit revolution.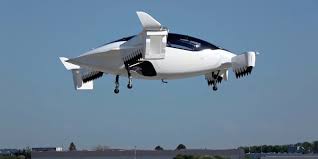 Who Are Lilium?
Lilium, based in Munich, Germany, is a public transport venture with a difference. That is, their focus is purely on aviation. Leading with the concept of flying taxis, the growing firm aims to make private flight publicly accessible within a few years.
The company started life in 2015 through founders Daniel Wiegand, Sebastian Born, Matthias Meiner and Patrick Nathen. Six years on, the air mobility brand continues to work on air travel for private hire that's emission-free. After four years of development, they launched an aircraft publicly, with five seats, to high praise in 2019.
The Lilium Jet is an electric craft that can launch and land on its own. It can reach up to 300kph and already has more than 100km on its clock. Even more curiously, the craft has no pilot. It's a drone-inspired system, meaning you can pilot it from ground level.
How Does This Impact US Cab Hailers?
Lilium has designs on air taxis launching out of Florida by 2025. The company announces it will construct a transportation hub, of sorts, in Orlando. This should all go to plan and allow people to take regular trips in and out of the city by taking to the air.
The construction is said to cost $25 million but will fund entirely through private investment. It's said to potentially create over a hundred new jobs in the city, too.
As it is assigned, the' vertiport' will extend to 56,000 square feet in total land space. Specifically, it'll be local to the people of Lake Nona. This adds a second hub to Lilium's arsenal, as they already have one undergoing launch in Germany.
Lilium is one of several startups pulling in serious interest in the transport revolution sphere. Specifically, the company has the backing of at least $375 million. Both Atomico and Tencent are responsible for funding at least some of the pot.
The company enters into a growing sphere for public transit, as there is fellow German competition in Volocopter.
What Will This Mean for Startups and Transport Users?
It won't likely be until 2025 that we start to see the Orlando project take flight. However, it is increasingly promising to see taxis take to the air. With Lilium gaining impressive backing from leading VCs, it is clear this is an industry to watch.
Investors and VCs looking for aviation and transport startups to boost could find what they're looking for via Fundz. Online databases update regularly. What's more, public transport's future does seem to be taking to the sky, autonomously or otherwise. Watch this space for more announcements and developments ahead of Lilium's big launch.
SOURCES
https://www.cnbc.com/2020/11/11/lilium-to-launch-us-hub-for-flying-taxis-in-orlando-florida.html
https://www.bloomberg.com/news/articles/2021-01-28/jet-powered-flying-taxi-startup-to-develop-hubs-across-florida
https://www.crunchbase.com/organization/lilium-aviation
https://www.theverge.com/2020/11/11/21558670/lilium-jet-flying-taxi-orlando-vertiport-hub-evtol
https://www.reuters.com/article/us-aviation-taxis-lilium/air-taxi-startup-liliums-first-u-s-hub-to-be-in-florida-idUSKBN27R25O