Medicine and healthcare are constantly evolving. In light of global matters in the past year, many startups are pivoting to help make treatments more accessible to all. But what is personalized medicine – and how are both innovators and AI Startups helping to bring it into the mainstream?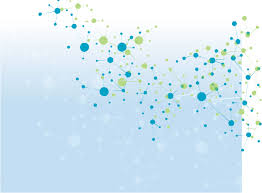 Personalized Medicine in Brief
Personalized medicine is a relatively new concept, but one that is growing across the US and worldwide. Specifically, it is a process that drills down to the molecular level. Each patient that receives this standard of care gets a healthcare package based on their genome and health profile.
On paper, it is nothing short of science fiction. However, gene mapping and blood diagnostics innovations are helping healthcare experts tailor treatments to specific people. This methodology, many believe, can help prevent disease and help manage long-term conditions.
Specifically, ventures in the US are helping to develop new technology and programs to facilitate personalized medicine. Whether diagnostic, direct treatment, or assessing risk, they are helping to produce exciting new plans of action.
How Are Startups Helping to Change the Game?
Let's consider a handful of innovators working to change personalized medicine for good.
InsightRX, for example, is a perfect place to start. Based in California, the firm focuses mainly on predictions. Specifically, their technology revolves around patient response. To do this, they deploy a model with roots in machine learning.
Zymergen is perhaps one of the most successful of recent startups entering the sphere. Funded to a level of $874.1 million total, this is another venture focusing on machine learning. Specifically, Zymergen's team probes deep into the genome to create customized products and treatments.
However, personalized medicine does not just revolve around machine learning. In fact, nanotechnology is also emerging as a viable solution. Innovators such as those working with Encellin, for example, produce sensors that travel deep into the body. Specifically, this firm's sensors enter via the skin.
Encellin aims to produce tiny systems that effectively provide doctors with bodily alerts. Therefore, medical professionals will find it easier to plan for specific treatments.
Tempus Labs, meanwhile, focus on data. The company, worth more than $210 million, pivots towards building a library of molecular information. Specifically, there is hope that this information will help to fight cancers. It may also help hugely in developing personalized treatments.
Is Personalized Medicine the Future?
While millions rely on general healthcare the world over, investment in personal care is only continuing to grow. With genome editing and analysis becoming more popular and easier to set up, innovators and ventures are taking full advantage. However, this type of 'deep dive' into our bodies will take money and the best minds in the business to develop further.
Investors who want to know more about personalized medicine and treatments can find plenty of resources online. They may be interested, too, in using databases such as Fundz to find new companies to support.
Sources
https://www.ai-startups.org/top/medicine/
https://www.forbes.com/sites/robtoews/2020/08/26/ai-will-revolutionize-healthcare-the-transformation-has-already-begun/?sh=2b4f78de722f
https://www.startus-insights.com/innovators-guide/5-top-personalized-medicine-startups-out-of-1085/
https://healthcareweekly.com/best-healthcare-startups-to-watch-for-in-2019/
http://www.personalizedmedicinecoalition.org/Userfiles/PMC-Corporate/file/pmc_age_of_pmc_factsheet.pdf
https://www.jax.org/personalized-medicine/precision-medicine-and-you/what-is-precision-medicine
Topic: Startups