Amid the coronavirus epidemic, a demand for innovations in healthcare is growing. Another AI for healthcare focused startup raised new funding this month.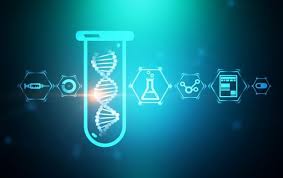 Vida Diagnostics, a provider of AI-powered lung imaging analysis based in Coralville, Iowa, on March 12 announced it raised an additional $11 million as the initial close of its Series C financing.
This round of investment was led by First Analysis Corporation with initial equity participation from equity funds Blue Heron Capital and UnityPoint Health Ventures. Vida Diagnostics' existing investors, including Next Level Ventures, Chartline Capital Partners, Rural Vitality Fund, Rittenhouse Ventures, Iowa First Capital Fund, and The Angels' Forum, also participated in this round.
Vida Diagnostics is a developer of AI-powered solutions aimed to help the healthcare industry to deal with patients with or at risk of lung diseases by doing quantitative lung analysis and establishing measures for disease detection and diagnosis, treatment planning and measuring therapeutic response.
Vida's key product is LungPrint, an AI-powered suite of solutions and services used to profile and manage patients with lung diseases.
This new round brings Vida's total funding to more than $20 million.
There are a wide variety of startups focused on AI for healthcare out there, with many of the most promising ones still at relatively early stages as a business.
Last month Qure.ai, a startup that created an Artificial Intelligence able to spot abnormalities in chest and head scans, raised $16 million. Israel-based startup Aidoc, a provider of AI-based solutions for radiologists, raised $27 million in April 2019. Sight Diagnostics, developer of a system to perform point-of-care complete blood count (CBC) tests with no more than a pinprick of blood, received its latest funding, $27.8 million in series C, back in February 2019.
Considering the world will most likely have to deal with the coronavirus epidemic and its consequences for the rest of this year, you could expect healthcare AI startups to possibly become a hot trend on the market, attracting increased investments by venture capital firms, sparked by the need to deal with the new health crisis.
Vida will use money to commercialize its AI solution suite
According to Susan Wood, Vida's CEO, the company will use these funds to accelerate the commercialization of the LungPrint solution suite and to expand LungPrint's clinical portfolio.
"We are driven to continuously raise the standard of care for patients with or at risk of lung disease. By equipping care teams with LungPrint, patient care and quality of life can be positively affected. Vida is endlessly thankful for the extensive support of the people, resources, and programs from the State of Iowa leading to this expansive funding. Vida can now accelerate LungPrint's market access, further connecting its benefits to the many millions of patients with lung disease," said Susan Wood.
Right now Vida has three key AI-driven lung analysis solutions to offer to its clients: LungPrint Discovery, LungPrint Insight, and LungPrint Assist.
LungPrint Discovery is an AI-powered solution for a chest CT scan analysis, helping radiologists by augmenting the radiology workflow to increase efficiency, quality and precision in reporting of lung CT abnormalities.
LungPrint Insight is a family of precision Chest CT analyses and reports providing patient-centric, predictive decision support for treatment selection.
LungPrint Assist is a suite of interactive applications, providing pre-procedural planning and intra-procedural guidance for bronchoscopists, interventional pulmonologists and thoracic surgeons.
According to Vida, all its LungPrint products are FDA cleared, CE-marked, Health Canada licensed and TGA registered for clinical use in the US, European Economic Area, Canada and Australia.

See how you can learn about new fundings first with Fundz.