Only a decade ago, most people looked at Artificial Intelligence (AI) as a technology made for the forward-looking world— of flying cars and robots that will soon enough replace humans. But today, AI is really no longer an unnerving technology.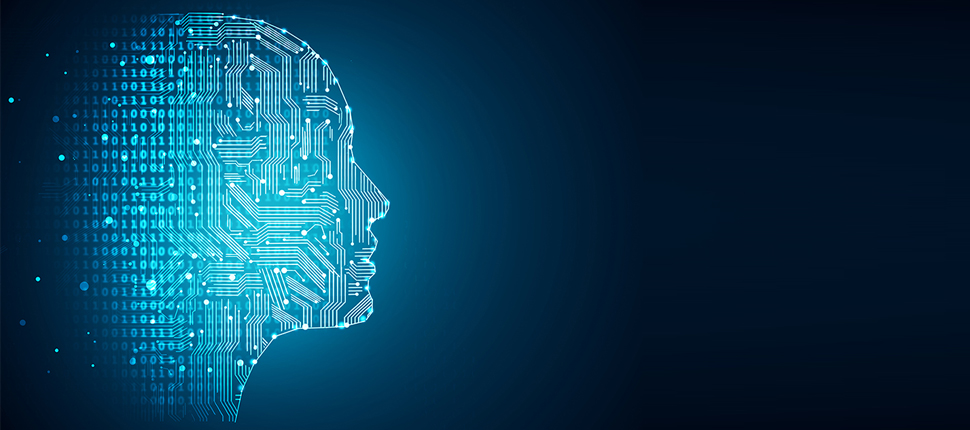 About 61% of companies with an innovation strategy are using AI to identify opportunities in data that they would have otherwise missed, according to a new report from Narrative Science.
When it comes to startups, the benefits of AI are particularly even more fruitful because they usually have limited resources, so any opportunity to improve, automate, simplify and ease the work process is very welcome.
In this piece, we will be looking at a few simple yet extraordinary ways in which this technology is helping startups streamline their business operations.
1) Steering Consumer Experience in the Right Direction
You can enhance your AI game by using what's already at hand (literally!). Your smartphone is in your hands all day long, so why not get the most of it?
Marty Weintraub, founder of Aimclear marketing agency, believes all voice assistants can improve marketing by personalizing systems and providing marketers with enhanced consumer insights. Experts like Weintraub also see the potential for encouraging customers to select higher priced products than the one selected through virtual assistants.
A digital voice assistant, like Siri, Cortana, Bixby, or Alexa, can not only perform tasks as simple as taking calls or scheduling meetings for you, they can also help optimize your consumer experience and increase bottom-line revenue. By enabling voice-driven chatbots that can excel at upselling and cross-selling, you can make your audience feel unique.
Depending on the level of integration, introducing voice assistants into your workflow can impact your consumer experience in a fruitful way and increase your company's overall productivity levels. Gartner predicts these digital helpers will recover up to 6.2 billion employee hours based on results from a recent voice assistant survey.
2) Optimized Customer Service
If there's one business task AI has already started to revolutionize, it's customer service. According to recent estimates, chatbots can save up to 30% in customer support costs, and 34% of executives say the time they freed up using chatbots allows them to focus on deep thinking and creating.
Time and again, business experts have stressed that there's a greater sense of customer satisfaction that comes alongside the use of chatbots. Customer satisfaction simply indicates fewer refunds, more sales, and better user experiences. An easy-going customer service team can improve paying customers and website visitors alike. When your support team can handle customer queries and issues, the result is a stronger business that focuses on creating a worthwhile experience for your target audience.
There are plenty of practical reasons you should consider adding AI to your startup's service team when it comes to enhanced customer service:
it speeds up the time taken for completion of tasks, leading to increased conversion rates,
it gives you the power to manage the expectations of existing customers while allowing you to focus on potential leads,
you can easily make personalized recommendations, and
it lets you review customer feedback rapidly so you can streamline business operations.
3) Improving the Efficiency with which Tasks are Completed
Be it a well-established enterprise or a startup, executives are always on the lookout for ways to help their company operate as efficiently as possible. They understand the equation between profitability and efficiency. If employees waste too much time with complicated tasks or drawn-out processes, it'll get difficult for your startup to adapt to challenges and above all, remain profitable. Luckily, AI supports the need for effective business operations.
Startups can easily leverage AI to perform simple efficiency related tasks such as:
answering queries and supporting customer engagement,
enhancing reporting speed and accuracy,
improving data transfer speeds,
assisting the IT team with identifying genuine anomalies and cyberthreats, and
streamlining the time to hire when filling out new positions.
Companies can also leverage AI based technologies such as audio to text transcription to better manage data. Similarly, automation too can help with data management and processing, which in turn leads to greater business efficiency.
AI-powered virtual assistants offer startups the opportunity to optimize their business processes and achieve greater productivity.
4) Streamlining Operations of the Human Resources Team
Artificial Intelligence (AI) integration into human resources (HR) practices will make organizations better because these applications can analyze, predict and diagnose to help HR teams make better decisions, according to research from the International Research Journal of Engineering and Technology.
Artificial Intelligence can remarkably improve the hiring process, getting valuable resources swiftly your way. By taking humans out (on the hiring side), the process becomes unbiased, faster, and it will yield better results. For instance, applicant tracking systems can effectively help with handling recruitment requirements.
Today, various AI service providers on the recruitment front provide options that can screen the candidates' attitudes and skills; and recommend the best one out of the lot accordingly. Of course, the machine isn't meant to complete the process and take the final call, however, it simplifies the screening process for the hiring manager to quite an extent.
AI can help your HR manager focus more on team building and onboarding activities since it takes over the dull, grinding part of reading resumes, taking tests and looking at test scores.
5) Planning and Tracking your Work in an Organized Manner
As a startup, you probably have a countless number of tasks to be completed on your list, projects in the backlog and big ideas waiting to be executed. At times, keeping your work well-organized can get extremely arduous, but with AI you can begin to automatically schedule and allocate your time.
Office calendar tools can play a huge role in reducing wasted time, leaving you with the chance to concentrate on other important responsibilities. From being able to book a desk for the day to finding a meeting room faster, you no longer have to stress about the elements usually causing delays.
Similarly, AI-powered wearables too can help improve daily habits. A Salesforce study reported more than 75 percent of wearable users experienced improved business performance. This underlines the notion that wearables capable of measuring activity levels increase not only self-awareness of actions, but productivity as well.
From smart desks that alert you when you've been standing or sitting too long to gamified experiences that motivate employees to compete against each other in scores for activity levels, these smart AI developments have far more to offer than just work-related benefits.
Thinking Beyond..
To become a true AI-fueled startup, an enterprise may need to essentially rethink the way machines and humans communicate within working environments. Executives should also consider deploying machine learning (ML) and other cognitive tools across every core business processes and enterprise operations to support data-driven decision-making.
Building an AI-powered organization will become central to success in the digital age, but as with anything else, there's a right way and a not-so-right way to go about it. Be careful not to get tunnel-vision and focus solely on technology as the solution. The ideal approach is one that marries digital with human workers and celebrates the unique and valuable capabilities of each.