We live in an age where more and more startups have a chance of reaching global success and recognition. However, a select few innovators create companies that can stand the test of time due to fierce competition. Here are four such founders we can all take inspiration from!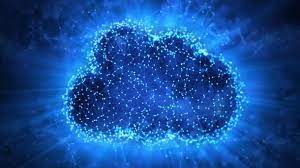 Whitney Wolfe Herd
Whitney Wolfe Herd is the brains behind Bumble, a dating app that has split off multiple startups of its own! These include BumbleBFF (an informal social app) and Bumble Bizz (a networking app).
The initial dating app launched in 2014 and has since grown to unicorn status. Wolfe Herd had the idea of turning dating on its head - giving women the 'first move'.
Instead of frequently receiving unsolicited photos or rude messages, with Bumble, women have complete say-so over who connects with them. It's giving women more confidence to try online dating, thanks to pioneering safety features.
Travis Kalanick
You will likely know Kalanick as the co-founder of ride-hailing juggernaut Uber. The company grew from supplying taxi connections to food delivery, package delivery, and even medical supply support.
After a shaky start, Uber is now used in over 85 countries. It's a popular choice for everyday app users, thanks to its speed, cost, and accessibility. It is currently valued at over $18 billion.
However, Kalanick's successes stretch beyond Uber. He resigned as CEO in 2017 and left the company's board in 2019. He is currently the CEO of City Storage Systems, specializing in renovating and redeveloping distressed properties.
Patrick Collison
Patrick Collison is a 32-year-old entrepreneur, co-founder, and CEO of the payment company Stripe.
The brand handles billions of dollars worth of transactions over the internet year on year. It has strong partnerships with services such as Lyft, Apple, Facebook, and Twitter, all tied in. It does, however, handle transactions for companies and businesses of all sizes. As a result, Stripe is now worth $35 billion, plus.
The Irish ex-MIT student came up with the idea for Stripe with his brother, John Collison. Together, they attracted investments from big buyers such as Elon Musk.
Jessica Alba
You undoubtedly know her from the silver screen. However, Alba has also made a name for herself in business thanks to her co-founded venture, The Honest Company.
The company specializes in non-toxic baby materials, including diapers, cleaning products, and everyday supplements. The business is currently valued at $1 billion.
The entrepreneur wanted to build a brand offering affordable, clean, and safe products for parents, babies, and young children alike. She was inspired by her experiences as a young mother and the lack of quality materials on the marketplace.
Who is the Next Big Name in Startups Success?
The market for startups is ever-changing - but innovations still come thick and fast. Who knows where the next big name will come from? Investors may find what they are looking for via Fundz' real-time database and statistics.
SOURCES
https://time.com/5947727/whitney-wolfe-herd-bumble/
https://www.forbes.com/profile/travis-kalanick/?sh=13a05c2c6199
https://www.forbes.com/profile/patrick-collison/?sh=30046d912727
https://www.forbes.com/sites/denizcam/2021/05/04/inside-jessica-albas-long-and-turbulent-road-to-taking-the-honest-company-public/?sh=4a0f827d6be1
Topic: Startups