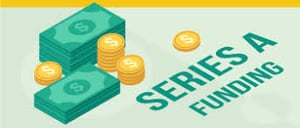 Ultranauts Inc, formerly known as ULTRA testing, is an engineering startup that employs talent on the autism spectrum. The company just announced a $3.5 million Series A Funding round.
Providing data engineering services and software to both startup clients as well as the Fortune 500, Ultranauts has built the first-ever remote workplace for neurodiverse talents.
The funding was made possible and led by The Disability Opportunity fund and SustainVC. They have been joined by a renowned group of investors that includes the philanthropist and advocate Lisa Yang, Chief Talent Officer of Bain and Company Russ Hagey, Vice Chairman of Cognizant Frank D'Souza, Moai Capital (run by Founder of Emergence Capital Brian Jacobs), The Libra Foundation (facilitated by the Candide Group), the Wasabi Ventures, and Social Venture Network.
Ultranauts was founded by two MIT engineers, Arthur Schectman and Rajesh
Anandan, in 2013. Right from the start, Ultranauts looked to prove that autism and
other kinds of Neurodiversity could actually be a significant advantage in terms of business outcomes.
With 75% of staff on the Autism spectrum, Ultranauts' employees have unique abilities, which is ideal for projects requiring high levels systems thinking, logical reasoning, pattern recognition, and focus.
The model is working. Ultranauts has experienced 50% plus annual growth since it started, with over 65% of year-over-year (YOY) growth in the fourth quarter of 2018 and 100% YOY growth in the first quarter of 2019.
Web and app accessibility, analytics, data accuracy and hygiene, as well as API and UI
test automation are just some of the specialized services that has fueled this company's success.
In terms of client results, Ultranauts' customer IBM has seen 56% less defects for a Fortune 100 financial service firm, while another Ultranauts team has displaced CapGemini and improved test coverage by orders of magnitude.
The CEO of Ultranauts, Rajesh Anandan, says that ML, AI, and big data offer various opportunities for driving value across an enterprise; however, these technologies also bring
hidden risks and complicated challenges. So, to ensure the compliance and quality of current platforms and products, Ultranauts provides customers advanced tools.
Ultranauts' funding will be used to accelerate both the impact and growth of the company, which includes investments in research and development. Also, there will be sales and training
to help the company expand in terms of data quality engineering.
Topic: Series A Funding