There are many different ways through which startups can achieve funding success. Some raise money on their own, others leverage their network, while some ventures apply themselves to the accelerator process. Let's take a look at three particular, and different success stories from recent times.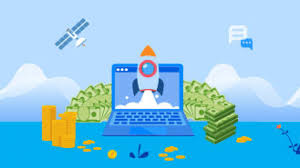 Private Fund Success: Odile Roujol and FAB Ventures
In some cases, startups thrive through private funds expressly set up for their own spheres and industries. A superb example of a recent success in this line is FAB Ventures, the brainchild of beauty and fashion entrepreneur Odile Roujol.
Roujol, who has prior experience operating as CEO for Lancôme, is offering FAB Ventures as a funded hub for beauty, makeup, and fashion innovators. Specifically, FAB has accrued $10 million via its initial funding round.
"I'm not trying to build unicorns," Roujol advises. "I'm trying to help founders be successful in seven to ten years. Then the founder, the employees, and the corporations that come in will all win."
FAB's initial offering may be a baby step in relative terms, but it is plainly moving in the right direction.
Accelerator Success: NCSC
Many funders run accelerator programs to give startups additional support in finding capital for their innovations. Recently, the National Cyber Security Centre (NCSC) in the UK has shown the benefits companies can reap through accelerated funding.
Specifically, the Cyber Accelerator recently announces six new ventures to join the program in the next pass. The accelerator has proven hugely lucrative for many firms, with $4.5 million raised in funds for member companies in the recent past.
Companies set to benefit from the Cyber Accelerator include RapidSpike, an IT protection venture with breach prevention as its primary specialty. Others include IDEE, innovators of non-password e-commerce, and Angoka, IoT risk assessment engineers.
Round Funding Success: Ro
Telehealth and online medical care are set to explode – and Ro, a venture specializing in hair loss control, has grown hugely since 2017. The company has recently claimed funds of around $200 million. That puts the firm at a total funding of $376 million, allowing it to continue pursuing remote care for men and women.
The brand's move into birth control and female health has stimulated further interest from investors. Alongside online health innovations, Ro is moving ahead into supporting people who are keen to quit smoking.
Its fast ascent to funding success will, in time, hopefully, generate profit for stakeholders. It is a company worth $1.5 billion, with room to grow. The telehealth sphere is one to watch.
Choices for Startups
Now is a great time for startups to pursue various lines of funding inquiry. While some are able to finance themselves, others regularly network with top venture capital firms and Angel Investor Groups. Startup databases such as Fundz provide real-time updates of startups that just raised money, so startup companies can monitor the competition and keep track of funding trends.
It is clear that, in 2020, there will continue to be doors opening for the biggest innovators.
SOURCES
https://www.pymnts.com/news/investment-tracker/2020/online-health-startup-ro-raises-200-million-1-billion-valuation/
https://www.computerweekly.com/news/252486748/NCSC-inducts-six-security-startups-to-Cyber-Accelerator
https://news.yahoo.com/former-lancome-ceo-launches-10m-133040677.html