In the modern age, cybersecurity is a very real concern. Even the biggest of businesses are at risk of falling prey to hackers. Fortunately, Kaspersky, a leading name in cybersecurity the world over, is nurturing the startups, who are rethinking the way we protect our personal and business data.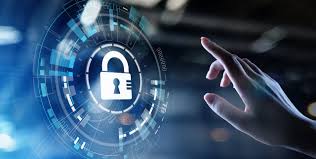 What is the Kaspersky Open Innovation Program?
Kaspersky's Open Innovation Program aims to grow advanced cybersecurity projects to their full potential. They specifically reach out to individuals, entrepreneurs, and startups.
Kaspersky offers a wealth of support and guidance to firms who show particular promise across one of many different security specialisms. For example, they may specialize in family security, privacy protection, or even home security.
The firm offers ventures the chance to work with their leading developers on a mentoring basis. Even better, of course, is the promise of support with business growth, harnessing partnerships for those who show particular aptitude.
Essentially, Kaspersky opens up a yearly opportunity for new businesses to develop their products through well-established channels and avenues. With investment in cybersecurity increasing by up to 940% - based on UK statistics – this is a sphere that will continue growing.
Which Startups Have Already Benefited from the Program?
Of course, we need to consider those enterprises that are already successful on the back of Kaspersky's help. The scheme is in its second year, but that doesn't mean success isn't already demonstrable.
One such enterprise going from strength to strength is Enigmedia. It previously received backing from Kaspersky, and in the time since, they have emerged as a leading name in Industry 4.0 security.
Enigmedia's niche lies in the digitization of business. Crucially, they support firms and brands who are looking to evolve and upgrade to the next level of industry. The company's solutions help to protect digital assets and data with growth in mind.
Naboo, too, is another venture which benefitted from support from the program. This ambitious enterprise offers safety guidance and confidence for cryptocurrency investors. Specifically, Naboo tracks transaction risks across blockchains.
Their USP lies in helping everyday crypto-investors find out more about who they are trading with. For example, Naboo is able to trace suspicious activity emanating from a specific wallet, and therefore warn anyone who might be entering into business with them.
Will Kaspersky Help to Start a Cybersecurity Revolution?
Kaspersky is a famous security brand that has been supplying personal and commercial innovations for years. Therefore, they are in a firm position to be able to support new businesses looking to change the game.
It is thought that by 2026, cybersecurity will be an industry worth more than $270 billion. This is a sphere that investors and enterprises alike are working hard to approach and grow in.
Startups are viewable through databases such as Fundz, where investors and third-parties can find out more about cybersecurity enterprises looking for trade and backers. This is a sphere that is continually evolving; think of it as a virtual arms race.
SOURCES
https://sifted.eu/articles/cybersecurity-ventures-innovation-programme/
https://www.forbes.com/sites/katiejennings/2020/09/15/cybersecurity-startup-raises-30-million-to-protect-hospitals-from-hackers/#6e8f7f94343a
https://www.kaspersky.com/blog/open-innovation-april-2020/