2020 has shaken the world and its economies to the core. The Coronavirus pandemic has seen millions of people lose their jobs, and once safe, businesses in secure industries collapsed. People have woken up to a new dawn in how they work. Startups could prove to be the saving grace of the US economy and others all over the world.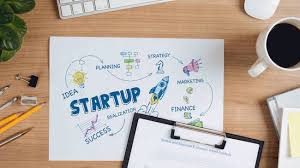 Filling the economic gaps
There is scope in nearly every industry for innovative businesses with clever products to gain a foothold. According to the Economist, over 880k Business Applications have been submitted during 2020. This demonstrates that a new wave of businesses with innovative solutions to everyday problems is rising up from the adversity facing the US.
This makes for some exciting and rewarding investment opportunities. What industries should an investor be looking at?
Education, Training, and Teaching
With over 20 million school kids unable to go to school or receiving limited education time, online schooling is booming. From companies helping students stay in the education system through online teaching, the space is growing.
However, digital learning for skills improvement is also a growing space. With funding ranging from a few thousand dollars to tens of millions, the digital school space is a lucrative playground for investors.
The diversity of new businesses seeking funding in this sector is considerable. The face of education is changing, and the skills needed today go beyond math and language. In the U.S. alone, education technology investment has reached dizzy heights. Over $13 billion was invested in 2017, and this is rising further in 2020.
Online learning occurs over the internet naturally utilizes technology; this technology is evolving rapidly. E-learning, in itself, is also bound to be revolutionized, thus creating an upward spiral in investment opportunities. This sector of the economy is closely watched by major tech companies looking for future buyouts.
Energy
The energy sector, along with anything green, is a progressive area full of high return startups. The energy sector, especially in the area of reducing costs and improving efficiency, has many attractive elements. Renewable energy is the fastest-growing energy source in the United States, where new companies are thriving.
Renewables made up more than 17 percent of net U.S. electricity generation in 2018, and this is continuing to grow.
Seed funding in the renewable energy sector in 2020 alone exceeds $460m across 881 companies with 710 investors. From small companies with simple applications and concepts to complex improved ways of cheaper energy production, the market has plenty of contenders.
The sector has global appeal, and US developed solutions are finding their way into overseas markets well. The energy sector, in general, is one of the most progressive and rewarding sectors in the US. While there are no guaranteed returns, this market has proven itself well in the last decade.
Healthcare
Considered as one of the top economic drivers for the US economy, healthcare is littered with entrepreneurs and small businesses.
The last few years have seen more than $110 Billion invested in seed capital within the Healthcare sector. Covid19 has created an investment demand, while healthcare, in general, is very much one of the fastest-growing sectors for investment worldwide.
From technology through to new drugs, care systems, and alternative treatments, the healthcare sector has seen plenty of diverse companies emerge.
Statistics show that there have been over 20,000 rounds of investor funding across all new businesses and products within the sector. Close to 26,000 investors have played a part in this vitally important sector of the US economy. Perhaps worth more than the majority of well-performing sectors in total health is a major and trusted field for both new and seasoned investors.
It is certainly an area of economic activity that will continue to grow, and while it is not risk-free, it is nonetheless secure.
Verge Genomics
Considered one of the top businesses to watch for investment potential, Verge Genomics has raised just over $36 million to date. Founded by Alice Zhang and Jason Chen in 2015, Verge Genomics is one of the world's most advanced health care companies.
The business is revolutionizing how new drugs are discovered and developed. The impact of the work undertaking by this progressive and forward-thinking company is significant.
Focused on three core areas, Amyotrophic Lateral Sclerosis, Parkinson's Disease, and Frontotemporal Dementia, tens of millions of people benefit from this company's research and work. Healthcare requires continued investment, seed capital for new projects, and other funding for ongoing work.
Investment can be high risk, but returns can be considerable. Currently, with 16 investors and new rounds of funding frequently occurring, this startup is a star performer both in terms of its work and its investment opportunity.
Construction
Away from the issues that impact the world today in health and education, construction is always a secure investment. Small construction companies and companies that support the construction industry remain top performers among those who have invested wisely.
Property has always been a safe investment, and investing in the industry is equally so. Statistics project that the sector will grow steadily at 4% well into the late 2020s.
Despite the economic turndown in 2020, the construction sector is one that will always be sustainable. From large national or regional projects such as highways and city planning, though product development to improve construction, the sector offers plenty of opportunities.
You could say this sector is a safe area and spending of $1.19 trillion in 2019 says so, but savvy investors know this pays off. The industry is littered with fantastic opportunities that can whet the appetite of anyone anywhere in the US.
The Startup Conclusion
With so many industry sectors seeing considerable growth in the number of startups entering the economy, the future is bright. The way people work and the opportunity to bring new ideas to the market has created nothing short of a frenzy among investors and entrepreneurs. Small business has always been purported as the key to a nation's economy, and in 2020 it seems this is very true.
Finding the best startups has always been a challenge for interested parties. Because of this, Fundz has introduced the best way to find companies at different stages in development that often remain hidden.
Sources:
https://techedconsortium.org/reports/
https://www.investopedia.com/articles/investing/042915/5-industries-driving-us-economy.asp
https://www.vergegenomics.com/
https://healthcareweekly.com/best-healthcare-startups-to-watch-for-in-2019/
https://fortunly.com/statistics/startup-statistics/
https://techedconsortium.org/reports/
https://angel.co/job-collections/52-best-startup-companies-to-watch-out-for-in-2020
https://www.c2es.org/content/renewable-energy/#:~:text=At%2Da%2Dglance,wind%20power%20(6.6%20percent).