The Netherlands is one of Europe, and the world's most affluent countries, with a GDP of $831 billion. You may not know that it's also one of the leading nations in terms of innovation, with much of that energy coming from its capital city, Amsterdam.
In fact, Amsterdam is currently experiencing somewhat of a startup boom. Below, we'll explore the status of Amsterdam's startup ecosystem, what's behind its success, and even meet some of the city's top startups.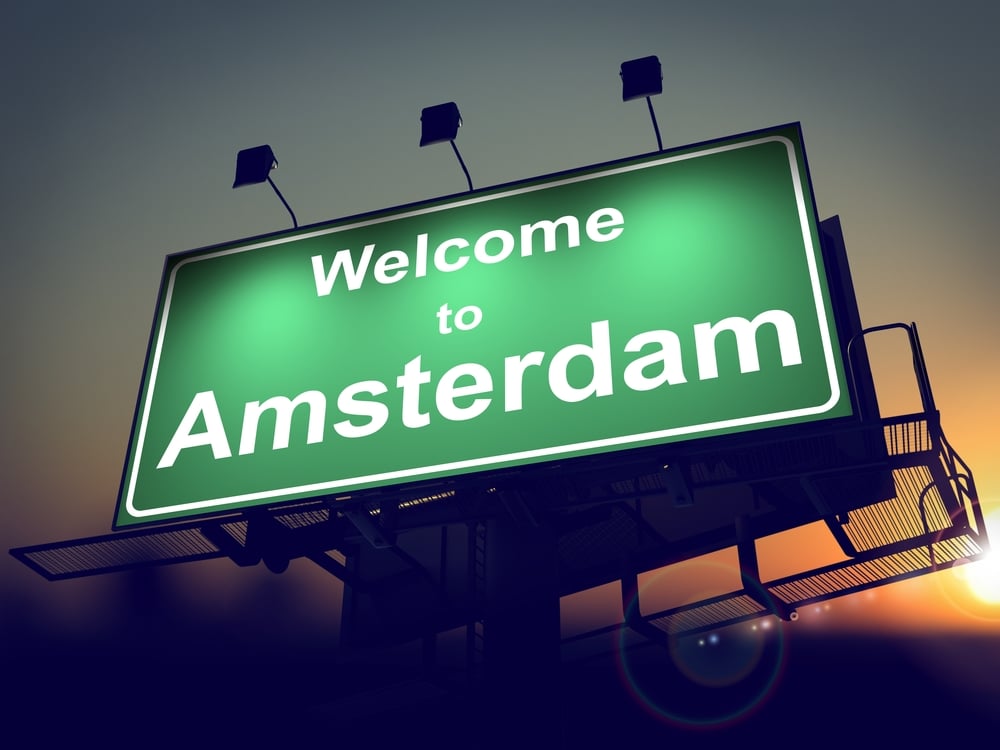 The State of Amsterdam's Startup Ecosystem
As a city, Amsterdam rates highly in terms of innovation, circular economy, sustainability, and productivity. While some of these are vital ingredients in the success of a startup hub, the others show the direction in which Amsterdam's startup scene is trending.
As a country, the Netherlands was ranked 6th worldwide and 4th in Europe by the Global Innovation Index. Amsterdam's startup ecosystem also recently landed a top 20 spot globally and was rated among the top 5 ecosystems in Europe. As the capital, it's clear that Amsterdam acts as a focal point of innovation in the Netherlands, being ranked one of the top cities of the future and places to live for tech workers.
Amsterdam startups are moving heavily toward sustainability, environmental welfare, and social good. According to a report by Startup Genome, the City ranks #7 among the world's top Cleantech ecosystems.
One of the factors behind Amsterdam's success as a startup scene is the City's action program called AmsterdamStartup. Launched in 2015, the project aims to rally the private and public sectors to generate support for local startups. The program itself takes part in initiatives promoting innovative and sustainable entrepreneurship in the Dutch City.
The City has a vibrant startup scene with plenty of events, incubators, academies, and a robust support system.
Most Exciting Amsterdam Startups
Let's take a look at some of the most innovative and exciting players achieving success in Amsterdam's startup ecosystem:
TestGorilla is an exciting new startup that aims to revolutionize the hiring process by breaking companies' reliance on old-fashioned CVs. Instead, it claims to offer a faster, easier, and bias-free way to hire.
As the name suggests, TestGorilla offers ready-made screening tests for various industries, job roles, and disciplines. By utilizing these resources, companies can avoid wasting time and miss hires by focusing on the best and brightest candidates. Hirers can combine different skill tests to assess candidates from multiple angles.
For example, tests can be as specific as a developer test for the PHP programming language. Or, it can be more general to assess the candidate's experience, cognitive ability, and references.
TestGorilla launched in 2020 but has already grown to over 5,300 customers, including Coca-Cola, PepsiCo, and Oracle. The startup raised $70 million in Series A funding and a further $10 million in 2021.
Seenons is an innovative company with a mission to help businesses reduce waste up and down the entire supply chain. With a motto of "Goodbye waste, hello raw materials!" the platform seeks to help connect businesses, logistics, waste processing, and social companies to make managing waste as efficient and sustainable as possible.
Seenons seeks to help manage waste at every scale. The app caters to SMEs, corporates, sports clubs, and local municipalities. The app tries to match users' waste with the appropriate waste processor for recycling or reuse as raw materials. If there is no appropriate processor, it connects to logistics partners, who can use their existing transportation network to dispose of the waste efficiently.
Seenons was founded in 2019 by Jorn Eiting van Liempt and Joost Kamermans. To date, the company has managed to raise €6 million in a single round of funding.
Overstory provides real-time vegetation intelligence with the intention to combat wildfires and combat outages through smarter infrastructure management and community planning. Overstory uses LiDAR satellite data to provide utility companies with the visibility, risk analysis, and optimization data. The platform can even provide tailored recommendations for vegetation management.
Some of the data points that the system helps utilities track are:
● Tree detection and species identification
● Height and growth rate
● Proximity to infrastructure
● Vegetation health and pest infestations
● Grow-in and fall-in risk calculation
● Outage prediction
Overstory helps clients analyze the quality and completeness of their vegetation management work. This can be used to do a before/after analysis, assess contractor performance, and conduct requirements verification.
Overstory was founded in 2018. So far, they've managed to secure $3.9 million Seed+ round funding led by CapitalT and Moxxie Ventures. They already work with leading technology partners like Airbus, Planet, and Maxar.
Terraform is helping construction companies automate on-site operations using AI and robotics. The objectives are to make construction safer and more efficient by using technology to carry out complex, dangerous, and automatable tasks. Using its solutions, construction companies can build beautiful, bespoke buildings with minimal labor.
The three fundamental tenets of Terraform are to promote the following:
● Sustainable and safe construction
● Beautiful artisanship
This seed-stage startup was founded in July 2021. Terraform is still in the very early stages of development and is currently in early recruitment for its engineering team. The company was co-founded by Salar al Khafaji and Sebastiaan Visser, the founders of Silk, a data visualization startup acquired by Palantir.
Conclusion
There you have it. The City of Amsterdam and the Netherlands, as a whole, have never been strangers to innovation. However, strong startup culture and an effective support system are helping the city enter a renaissance. Another endearing factor is that Amsterdam startups are not only a driving force for innovation and success but social good. The good news is that this momentum doesn't look like it will slow anytime soon.
Topic: Startups