Starting a business can be a daunting task, but it's also an exciting opportunity to bring your ideas to life. One of the most significant challenges that entrepreneurs face is funding their venture. With the cost of launching a startup, entrepreneurs are often faced with the question of where to get the money they need to bring their business to fruition.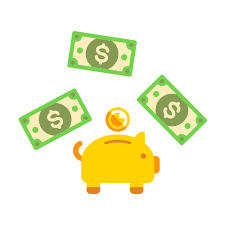 In this article, we will explore the most common sources of startup funding, along with statistics on how much money startups are raising and where they're getting it from.
Self-Funding
One of the most common sources of startup funding is self-funding. Many entrepreneurs choose to fund their ventures with personal savings, credit cards, or loans from family and friends. Self-funding can be an attractive option for entrepreneurs who want to maintain full control of their business and avoid giving up equity to outside investors.
According to a survey by the Kauffman Foundation, 40% of startups use personal savings to fund their ventures. This method of funding is more common among first-time entrepreneurs who do not have a proven track record of success.
Angel Investors
Angel investors are high-net-worth individuals who invest in early-stage startups in exchange for equity. They often have experience in the industry and can provide valuable guidance and connections to help the startup succeed.
According to the Angel Capital Association, the average angel investment is $360,000, and the median investment is $100,000. In 2020, angel investors invested $25.8 billion in 60,369 startups, according to the Center for Venture Research at the University of New Hampshire.
Venture Capitalists
Venture capitalists are professional investors who manage funds that invest in early-stage and high-growth companies. They typically invest in startups that have the potential for high returns and are willing to take on significant risks in exchange for equity in the company.
In 2020, venture capitalists invested $156.2 billion in 12,546 companies, according to the National Venture Capital Association. The average venture capital deal size was $14.7 million, and the median deal size was $5 million.
Crowdfunding
Crowdfunding is a relatively new way to raise funds for a startup. It involves raising money from a large number of people, usually through an online platform. Crowdfunding can be an effective way to raise capital and validate the demand for a product or service.
According to a report by Crowdfund Capital Advisors, global crowdfunding raised $34.4 billion in 2020. Equity crowdfunding, which involves raising funds in exchange for equity in the company, raised $4.4 billion in the same year.
Small Business Administration (SBA) Loans
The Small Business Administration (SBA) provides loans to small businesses in the United States. These loans are typically used to purchase equipment, inventory, or real estate, or to provide working capital. SBA loans can be an attractive option for startups that do not qualify for traditional bank loans.
In 2020, the SBA approved 607,000 loans totaling $220 billion, according to the agency's annual report. These loans helped create or maintain 4.5 million jobs in the United States.
Corporate Venture Capital
Corporate venture capital (CVC) is a type of venture capital that is provided by large corporations to startups. CVC can provide startups with access to resources, expertise, and potential customers, as well as funding.
According to a report by CB Insights, corporate venture capital funds invested $30.8 billion in 2020. The top industries for CVC investment were healthcare, technology, and financial services.
Grants
Grants are a type of funding that does not require repayment. They are often provided by government agencies, foundations, and other organizations to support research, development, social entrepreneurship, and other initiatives that benefit society.
According to a report by the National Science Foundation, federal agencies awarded $32.3 billion in research and development grants in 2019. In addition, foundations awarded $70.7 billion in grants in the same year, according to the Foundation Center.
Accelerators and Incubators
Accelerators and incubators are programs that provide startups with funding, mentoring, and other resources to help them grow and succeed. Accelerators typically provide a short-term program focused on helping startups grow quickly, while incubators offer longer-term support for startups that are still in the early stages of development.
According to a report by Seed-DB, there are over 3,000 startup accelerators and incubators worldwide. In 2020, Y Combinator, one of the most well-known startup accelerators, invested in 196 startups, according to the company's website.
Initial Coin Offerings (ICOs)
Initial Coin Offerings (ICOs) are a relatively new way to raise funds for a startup. ICOs involve creating and selling a new cryptocurrency or digital token to investors. This method of fundraising has gained popularity in recent years, particularly in the blockchain and cryptocurrency industries.
According to a report by PwC, ICOs raised $6.9 billion in the first quarter of 2018 alone. However, ICOs are subject to regulatory scrutiny and are not a suitable option for all startups.
Family Offices
Family offices are private wealth management firms that provide investment advice and management services to high-net-worth families. Some family offices also invest directly in startups and other private companies.
According to a report by the Family Office Club, family offices invested $150 billion in private equity and venture capital in 2020. Family offices are becoming an increasingly important source of funding for startups, particularly in industries such as healthcare and technology.
Conclusion
Starting a business requires a significant amount of capital, and entrepreneurs need to know where to find funding to bring their ideas to life. Self-funding, angel investors, venture capitalists, crowdfunding, SBA loans, corporate venture capital, grants, accelerators and incubators, ICOs, and family offices are all common sources of funding for startups.
According to the statistics presented above, venture capitalists invested the most amount of money in startups in 2020, followed by angel investors and corporate venture capital. However, each funding source has its own advantages and disadvantages, and entrepreneurs should carefully consider which option is best for their business.
Ultimately, the key to successful fundraising is to have a clear and compelling business plan, a well-defined target market, and a strong team of talented individuals. With these elements in place, entrepreneurs can secure the funding they need to turn their vision into reality.
Topic: Startups