Any individual or company working in the financial industry expects to adhere to many different regulations. Money is extremely sensitive - and in many cases, companies turn to RegTech specialists to help navigate the red tape. RegTech, as it stands, reportedly made $5 billion in 2018. But what exactly is this niche, and what do RegTech startups do?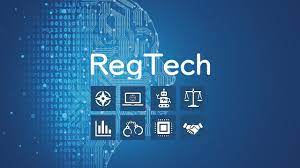 What is RegTech?
Crucially, RegTech startups specialize in reporting, analysis, and ensuring compliance. Rather than monitoring and managing compliance targets in-house, companies may outsource such tasks. Moreover, RegTech exists to help simplify growing concerns over digital money, transactions, and fraud risks.
As the global economy moves more and more towards digital money handling, new risks emerge. Traditional compliance and regulation checking systems may not transfer seamlessly under technological evolution. Therefore, businesses and large corporations may turn to SaaS ventures to help automate compliance and monitoring.
The aim of this is to both ensure safety on a delegated, automated basis and save money. Reputation, of course, is also at stake. Therefore, ventures working in RegTech may combine cloud technology with data intelligence to act as the first line of defense.
RegTech is by no means a new concept. In fact, automating compliance and fraud checks has become necessary in many industries. Finance, of course, leads the way.
Medium to larger firms relies on RegTech support to keep track of sensitive data trails. Should anything 'flag' to their systems, action is taken immediately to remedy said concerns.
RegTech Startups
RegTech, as a sphere, already benefits from a wide array of innovative support. There is, for example, considerable growth in machine learning and automation to help make regulation analysis and reporting smoother.
But what do ventures and growing companies in the RegTech space actually look like? Let's glance at a few of the more exciting names in the industry that are making waves.
UK Based REGnosys
REGnosys is a British-based venture that specializes in technological compliance. Their lifecycle-centric system, based on their Rosetta platform, aims to prevent risks and save unnecessary expenses.
Founded in 2016, REGnosys' primary focus is on keeping matters standardized and transparent. Their collaborative setup allows for bespoke controls, but with clarity emphasized. This way, business owners and finance players can expect compliance checks to be less confusing.
The firm has received funding to the tune of $900,000 in 2017. Their firm operates with fewer than 50 people.
Chile Based Ceptinel
Ceptinel, meanwhile, focuses more on active monitoring. That is, in the sense that their solution helps businesses monitor potential regulatory issues in real-time. Their technology brings onboard machine learning - in the name of crunching highly complex, sprawling data masses.
Ceptinel is a Chile-based firm that made big waves in 2018 thanks to a funding round worth at least $1 million. Operating from a small team base, the company supports financial bodies needing closer monitoring. Ceptinel's tools and engineering have also earned them praise on the global stage.
The company also helps financial firms keep track of large charges behind the scenes that may otherwise go unseen. Having additional eyes on what's taking place is always welcome.
Israel Based Cappitech
Cappitech focuses more on the reporting side of compliance. Their landmark software helps to aggregate and validate the information. What's more, Cappitech helps companies reformat their data to keep in line with industry demand.
In addition to these features, Cappitech helps check report statuses and analyze previous reports and data. One of the biggest assets to their technology is automation. Crucially, users can expect Cappitech's platform to work entirely in the background.
The SME has gained $4 million in direct funding in recent times, having exited Series A. The firm started life in 2013 and has since expanded its reach to offer cross-regulation analysis. One size, it appears, will fit all.
Companies and Sanctions
An area of pressure companies are likely to face through regulation is that of sanctions. Businesses and firms under the threat of financial pressures will need to assess what is expected of them. While theoretically more accessible through modern technology, ensuring compliance is still highly time-sensitive.
This has especially been the case with a wave of regulations mounted in recent years. An example from 2022, of course, is the Russian sanctions in line with the Ukraine war. Sanctions made against Russia and its partners in recent weeks have seen a huge need for immediate compliance.
Given the sudden nature of sanctioning in light of Russia's ramping up of its invasion, company heads acted fast. Many are likely still struggling to ensure all ends are tied up and legally fit to fly. These circumstances have, ultimately, highlighted the importance of RegTech in the modern age.
In times gone by, such sanctions may have required months of untangling of compliance tape. Thankfully, we live in an age where regulatory checks are increasingly automated.
Another key example of regulations looming large in recent times is GDPR. The European Union's data regulation changes meant that businesses faced potential millions in fines. Companies of varying sizes felt pressure to overhaul their data practices - or, at least, tie up loose ends.
Therefore, it's a safe assumption that RegTech will hold a prominent place in modern society in light of rising sanctions.
Tying Up Compliance Loose Ends
RegTech is fast becoming a necessary element to modern business operations. Ventures working in this sphere work hard to help long-established firms tie-up regulatory loose ends with confidence. In an age where finance and technology are increasingly blending together, this is a niche only set to expand tremendously.
In a society where technology is constantly upscaling, startups hold the technical and innovative edge. It's little wonder that established brands and businesses are keener than ever to find disruptive partners. Ventures working in RegTech - and beyond - are available to analyze in real-time via Fundz.
SOURCES USED
https://www.jbs.cam.ac.uk/wp-content/uploads/2020/08/2019-12-ccaf-global-regtech-benchmarking-report.pdf
https://www.plugandplaytechcenter.com/resources/the-5-regtech-startups-that-are-reshaping-the-finance-industry/
Topic: Startup Companies