The world of technology is constantly evolving and improving, and it's no surprise that artificial intelligence (AI) is at the forefront of this revolution. Magic.dev is a San Francisco-based startup that's looking to push the boundaries of AI even further by developing an AI-powered software engineer. And they've just received a major boost to help them do so.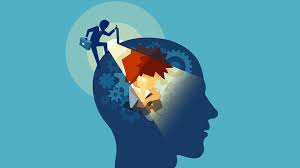 Magic.dev announced a $28 million Series A funding round led by Alphabet's Capital G, with participation from prominent investors including Amplify Partners, Elad Gil, and Nat Friedman. This investment will allow the company to expand its team and resources, bringing its innovative technology to the masses.
The company's mission is to build AI that accelerates humanity's progress on the world's most important problems. Magic.dev wants to help bridge the gap between the current state of AI and the future of AI by creating AI software engineers that can help build products that are aligned and complete.
Eric Steinberger, CEO of Magic.dev, said in a statement, "We believe that AI can be a powerful tool to solve some of the world's biggest problems, but only if it's used correctly. That's why we're building AI software engineers – to help ensure that AI is being developed in a way that benefits everyone."
Sebastian De Ro, CTO of Magic.dev, added, "Our goal is to make AI accessible to everyone, regardless of their technical background. We want to empower people to build products that can have a positive impact on the world, and we believe that AI-powered software engineers are the key to achieving this goal."
In conclusion, Magic.dev is on a mission to change the world and make a positive impact using AI. With the backing of some of the biggest names in the tech industry and a total funding of $28 million, the future looks bright for this innovative startup. If you're interested in learning more about Magic.dev and its vision, visit their website at www.magic.dev.
Topic: AI Startups