While tech startups have long been successful in the West, the sphere is just getting started in Africa. With interest in technological innovation growing on the continent, investors are keen to take advantage. But what do African tech startups need to grow and prosper?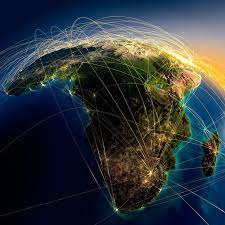 The Digital Interest is There - But What's The Hold-Up?
It is said that a digital economy across Africa could help GDP grow by up to 10% per year continent-wide. It is a dramatic increase said to be worth a potential $300 billion by mid-decade. What's more, African tech innovation could see enormous job growth across the region.
However, significant issues standing in the way of African tech startups and success largely revolve around support. Unlike in areas like San Francisco, many countries across Africa are yet to build venture support networks. While investor interest from overseas may exist, there are fewer opportunities for creation and building on the continent.
What's more, there is a significant funding gap in Africa year on year. This is estimated to reach around $108 billion annually in the face of a growing population.
Crucially, the main issues facing tech ventures across Africa stem from a lack of support and funding. While several big investors may be willing to help, there needs to be broader assistance. Where are the accelerators and the government schemes, for example?
Startups Inspiring Hope
Regardless of the current situation, tech ventures across Africa are still making impressive strides. It's said that there has been a growth of around 45%, total, in African tech companies from 2015 through to 2020. The innovators are working hard, regardless of support.
Cambridge Industries, based in Ethiopia, is one such innovator. This green venture provides waste recycling technology to help transform everyday refuse into useable power. Their technology has grown to such an extent that it could reportedly help power 25% of homes in Addis Ababa.
Fintech, too, is growing in Africa. One such brand, Kuda (formerly Kudimoney), is growing an online banking service. In early 2021, the service helped to process billions of dollars worth of transactions - and it's received international backing.
Kuda is an online financial service with its sights set on continental coverage. With more than a million customers already taking advantage, this goal is not so impossible. Could Africa be about to go digital-only in the years to come?
Africa's Tech Time Will Come
It is short-sighted to suggest that only the US, Europe, China, and Japan hold all the cards to technological innovation. Statistics discussed here and the success stories show Africa's interest in a digital revolution is growing. However, to get to the next stage, innovators across the continent need more than backing alone - they need infrastructure.
Right now, there is a wealth of real-time information available through Fundz for investors and founders alike. Could the next big African tech brand be waiting in the wings?
SOURCES USED
https://www.theafricareport.com/104738/seven-african-start-ups-shaking-up-the-global-tech-ecosystem/
https://www.brookings.edu/blog/africa-in-focus/2021/06/23/figure-of-the-week-the-rise-of-african-tech-startups/
https://hbr.org/2019/04/the-rapid-growth-of-digital-business-in-africa
https://www.oecd.org/dev/africa-development-dynamics-2021-launch.htm
https://contentfly.com/blog/the-state-of-tech-startups-in-africa-2
https://institute.global/policy/what-would-it-take-make-africa-tech-startup-superpower-towards-roadmap-policymakers
Topic: African Tech Startups