Sales intelligence is emerging as a key competitive factor for businesses of all sizes and types in the race to identify, acquire, and convert prospects. Sales intelligence solutions allow sales teams to use internal and external data to streamline sales processes and boost sales.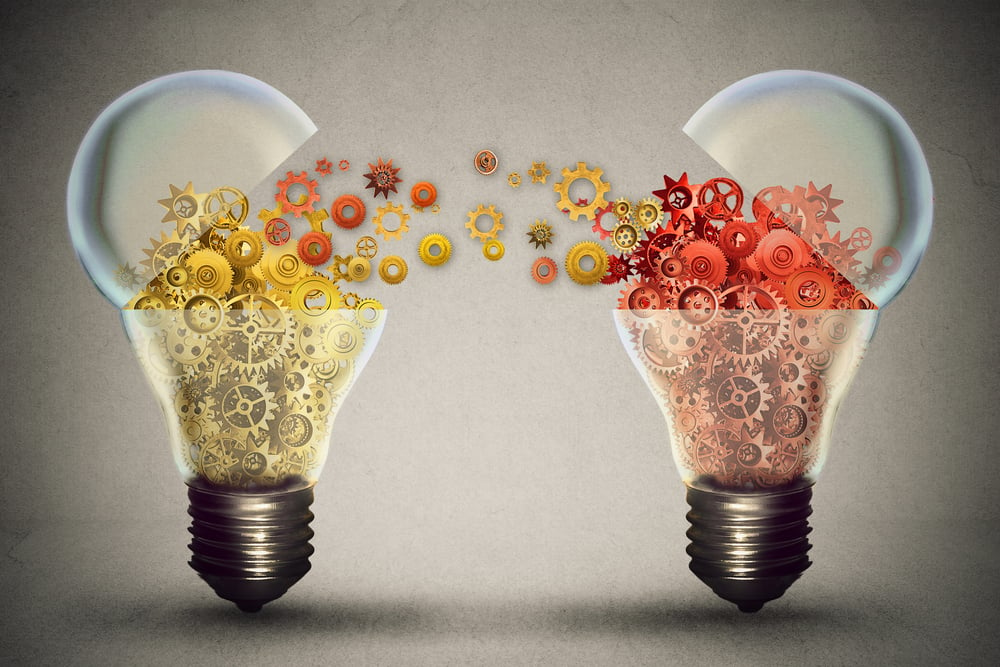 It's no wonder that the sales intelligence market has a massive worldwide presence across all industries and sectors. In fact, it's a market that's already worth $2.72 billion globally.
You might be surprised to learn that experts still forecast significant growth for this industry over the coming years. This growth is partly fueled by the renewed incentive businesses have to invest in emerging technologies in a post-COVID world. However, there are many other important factors behind the sales intelligence industry's rise.
Below, we'll take a bird's eye view of the current sales intelligence market as well as break down its most important growth factors.
What Constitutes the Sales Intelligence Market?
According to Gartner, "Sales intelligence is the information that salespeople use to make informed decisions in the selling cycle. It includes the tools, techniques, and practices that facilitate data collection, tracking, and analysis. Sales intelligence provides data insights into customer prospects and leads."
The sales intelligence market encompasses all the services or tech solutions that provide data to salespeople and marketers to discover, analyze, present and make use of data relating to their potential customers. The data typically consists of data points such as name, job title, email address, telephone number, and more.
Sales intelligence data is typically gathered from many private and public sources. Sales intelligence tools also combine and organize data in a way that makes it more helpful to marketers and salespeople.
Sales or marketing teams then use this data to identify leads and create a personalized sales approach.
Sales intelligence solutions are so important to sales teams today because it offers the following benefits:
More up-to-date and accurate prospect data.
Makes it easier to identify high-value prospects interested in your products or services.
Empowers teams for faster, more predictable prospecting.
It gives sales teams insights into the products and services prospects are interested in.
Enables teams to accelerate sales cycles by reaching out to decision-makers sooner.
The sales intelligence market has penetrated nearly all major industries to some extent. The leading industries in which sales intelligence is being adopted are BFSI (Banking, Financial Services, and Insurance), Consumer goods and retail, IT and Telecom, Media, and Entertainment. IT & Telecom leads the pack, with BFSI, retail, and media following close behind.
Some of the most widely known sales intelligence vendors on the global scene are DiscoverOrg, Dun & Bradstreet, LinkedIn, Oracle, InsideView, and more.
Today, sales intelligence is mainly spoken about in terms of the B2B market. The market is also heavily skewed towards software offerings over services:
Regionally, North America also dominates the global sales intelligence market with a 45% share of all revenue.
Factors Contributing to Growth
Currently, there is tremendous growth happening in the sales intelligence market. Now sitting at $2.72 billion, the market is expected to grow by 11.9% CAGR to $3.05 billion in 2022. And it's expected to continue that upward trend with a CAGR of 12% to reach a market cap of $4.8 billion by 2026.
Here are some of the main factors contributing to the growth of the sales intelligence market:
● Advancements in AI and Machine Learning (ML): As mentioned, software solutions dominate the sales intelligence markets. Advances in AI, ML, and even natural language processing are dramatically improving the capabilities of sales intelligence solutions. Not only does this give businesses deeper and more valuable insights, but it also allows them to automate much of the pre-sales process. This is a great time and resource-saving factor.
● Demand for advanced customer targeting: To accelerate growth, businesses are always looking for ways to improve customer acquisition. Being able to target the right customers with the correct propositions is key to making sales successfully. This is nothing new and will continue to drive interest in sales intelligence.
● Content optimization and data enrichment: Businesses have been locked in a race to improve their content optimization and data enrichment capabilities. Not only do businesses want the most valuable data, but they need solutions that prevent them from becoming overwhelmed by sheer volume. These are both disciplines sales intelligence solutions excel at.
● Cloud and Big Data: Like AI and ML, advancements in cloud platforms and big data technologies are opening new possibilities for sales intelligence users. Flexible and affordable cloud storage enables businesses to preserve more raw and processed data than ever. Companies can also store various data types using increasingly complex relationships and organizational structures.
The Asia Pacific market is expected to see some of the most significant growth in the sales intelligence market. This comes as more companies, especially FinTechs, are looking to invest highly in sales intelligence.
Sales intelligence was also one of the few industries that experienced steady growth during the COVID-19 pandemic. Many companies increased their investment in emerging technologies, including sales intelligence, to cope with the seismic changes in business and consumer behaviors.
Another factor behind the growth is that sales intelligence is making inroads into the SME market. Technological advancements have lowered the barriers to entry by making sales intelligence more affordable and accessible.
Sales in the Modern Age
Sales intelligence has progressed swiftly from a nascent technology for the pioneering elite to be a minimum requirement for competitive sales in the modern age. And in combination with other emerging technologies, like AI and NLP, it's leading to a snowball effect of advancing capabilities.
As the cost-to-benefit ratio of adopting sales intelligence improves, emerging markets and SMEs are accelerating their investments in these solutions.
Topic: Sales Intelligence Market