Sales intelligence is, as a market, steadily growing. Thanks to an ever-evolving global marketplace, the way we sell to consumers has never been better-informed. An estimated CAGR of more than 6% runs the sector up to 2027. This, arguably, is thanks partly to the sheer variety of apps and platforms available to business owners.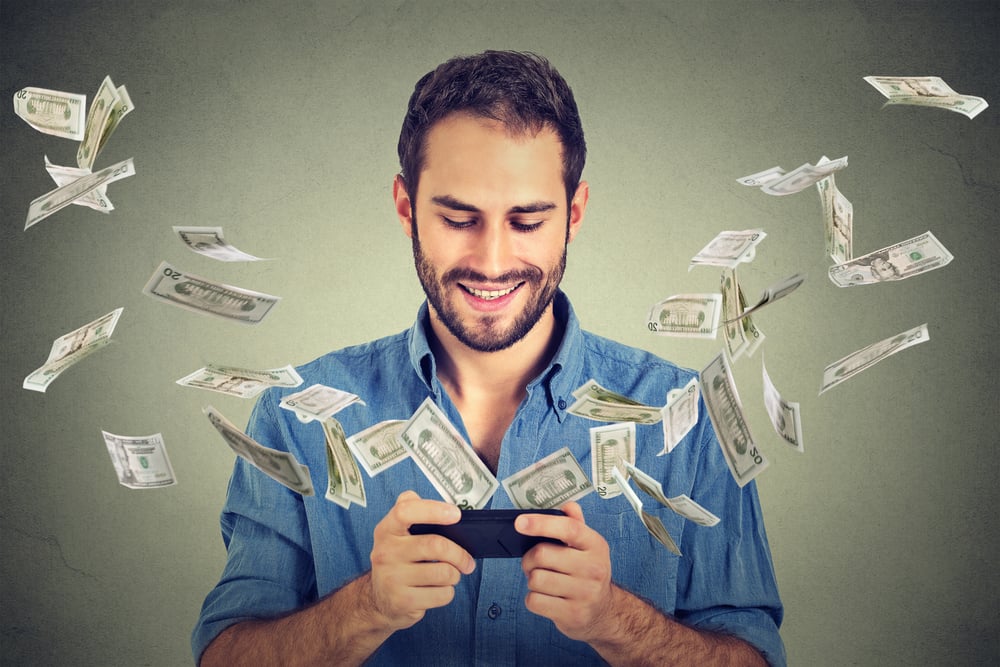 Sales intelligence apps are not only useful for the data they pull but also for their versatility. With remote working now commonplace across the US, mobile apps support sales strategy-building on the go. But what are some of the best sales and business intel apps worth downloading cross-platform right now?
Visual Visitor
Visual Visitor is a dedicated mobile app built to help make sales and marketing more efficient. The brand claims that its platform can even help to reduce prospecting time by almost 80%. Beyond this, Visual Visitor also allows users to dig deep into existing traffic to find new leads.
Serving over 2,000 customers at present, the app covers common pain points for lead builders. Users can access a wealth of buyer intent information and search an extensive database of more than 600 million prospects.
The app will also help identify visitors who may not be on your radar. Perhaps even more intuitively, Visual Visitor will also let you know more about who's opening your emails.
Users highly rate Visual Visitor for its intent data mapping and colossal contacts database. What's more, seeing who's visiting - but not necessarily buying - can help to home in on new targets. While VV's app interface may seem daunting to new intel users, it's well-known for being easy to adapt to.
Very few concerns about Visual Visitor emerge. Some users may find that other apps offer a little more detail and insight on drill-down. However, for sheer scope, VV remains a big player in the intel market.
As an end-to-end platform, Visual Visitor is available from $149 per month.
Kixie Powercall & SMS
Kixie Powercall & SMS runs a little differently from Visual Visitor in that it focuses on automation. Specifically, this app installs into your existing CRM to autodial prospective clients. The platform works in such builds as HubSpot and Pipedrive - popular names in customer management.
Available across Android tablets and iPads (as well as Chromebooks), Kixie has the power to call ten lines at once. From a simple interface and integration, sales users can delegate, and autodial leads inside their existing CRMs. This means there is little time needed to upskill into the app's features, a point many users are pleased about.
With many sales professionals relying on automation and machine learning to help enhance lead building, Kixie fills an important gap. As the name suggests, the service also features two-way SMS for direct contact. Users are pleased with Kixie's remark that CRM integration is a significant selling point.
Kixie helps to cut down manual admin time that can grind sales intelligence to a halt. Effectively, like Visual Visitor, Kixie strives to help sales professionals spend more time on calls than on manual tasks.
Kixie is also well-loved for its price point of $29 per month. While it may not be the full intel engine professionals are looking for, it can and will help power up your CRM. Alongside using a real-time database for prospect information, Kixie can help revolutionize the way you manage your lead time.
Veloxy
Veloxy positions itself as a one-size solution for various sales intel tasks. Its central pivot is automation - much in the same vein as the apps above - with exceptional analytics.
One of Veloxy's chief selling points remains its geo-location potential. Rather than relying on manual search and filtering, the platform allows users to find prospects via local area. The platform also opens up complete visual displays on who to contact, who you're connecting to, and who needs support.
AI on-board Veloxy will also help users stay on track. This app provides sales professionals with reminders and notifications based on your custom KPIs and targets. It's also proven to be a helpful powerhouse for monitoring email blasts and who's clicking through. Beyond this, Veloxy will also help users create and manage dedicated blasts to custom client lists.
Veloxy scores highly with users across Android and iOS users. The geo-location functionality on board this app will prove particularly handy for field users. Therefore, it's already picked up a lot of interest with people striving to make nearby discoveries. Its auto logging and prospect caller autofill feature, too, help to cut down minor yet menial tasks.
While Veloxy appears to cover most bases that users will look for in sales intel, there may still be concerns. The app is constantly updating, but there have been some concerns over the interface's relevance in the modern age. Positioned as an alternative to the native Salesforce app, it may appeal most to those already experienced with the standard. That said, while heavy on features, Veloxy is remarkably easy to train in and adapt to.
Unlike Kixie, Veloxy aims to cover all bases similarly to Visual Visitor. All things considered, many may feel this app drills down deeper than most.
Are These the Best Sales Intelligence Mobile Apps on the Market?
Ultimately, there are a host of sales intel apps for various purposes. In the modern age, sales professionals are looking for platforms that will automate menial tasks and help find worthwhile prospects. In the case of Veloxy, this is undoubtedly achievable.
While helping to uncover new prospects and leads, Visual Visitor focuses more on web visits you may not have noticed. Kixie, meanwhile, has a firm place as a flexible dialler add-on for most big CRMs.
Sales intelligence is evolving rapidly, and there's a lot of choice in tools and apps on the market. However, the three examined in this guide should offer entry-level and experienced salespeople with plenty of data to crunch.