In B2B sales, watching a potentially valuable lead slip away can be particularly painful. This often leads to questions like, "What if we had been faster? More coordinated? Better able to engage each high-value client with a tailor-made approach?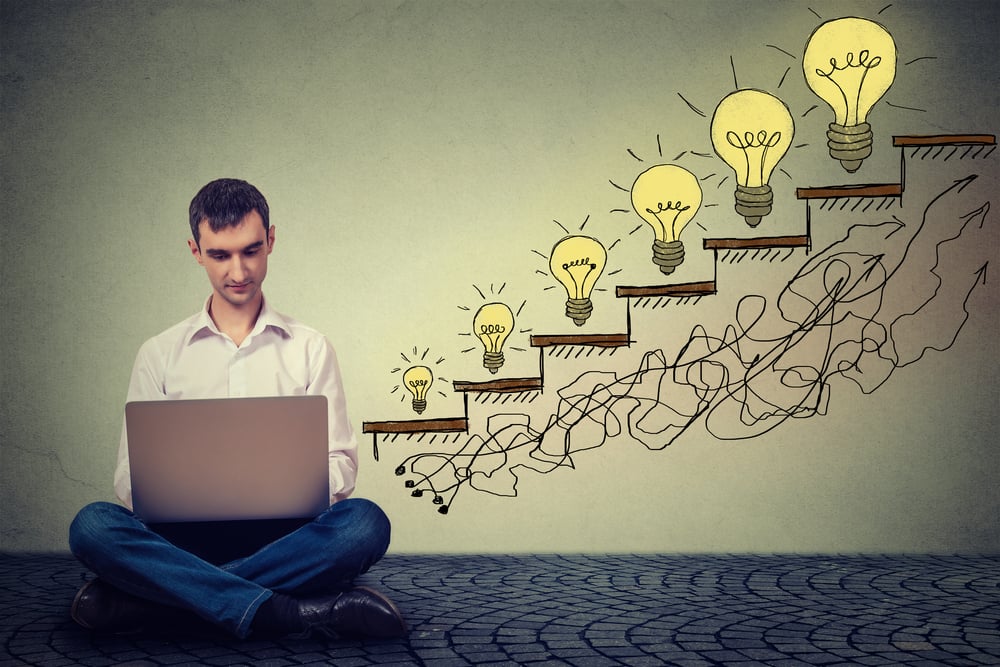 Demandbase has been an innovative player in the B2B sales intelligence and marketing industry for some time. Their solutions unify sales and marketing teams around rich and reliable Account Intelligence.
Since 2007, Demandbase has expanded its capabilities with various solutions and products. Now, Demandbase's new account-based marketing platform aims to help B2B sellers solve these pain points by injecting account intelligence into every step of the sales process.
What is Account-Based Marketing?
Account-based Marketing (ABM) is a marketing and sales strategy focused on identifying and nurturing high-value prospects. In most cases, that means centering sales and marketing on B2B clientele with bigger pockets that may result in more lucrative, long-term deals.
It's called "account-based" marketing because each prospect is handled as an account, not a single contact. High-value targets typically have several buying decision makers and a longer lead time which is why this approach is more effective.
Account-based marketing helps drive more high-value sales by:
● Ensuring that marketing and sales are aligned in their messaging, goals, and approach.
● Helping to identify and qualify high-value leads and weed out low-value ones.
● Fostering close relationships with high-value prospects.
● Helping sales and marketing personalize and customize sales experiences for prospects.
So, ABM is a more holistic approach to marketing and sales that goes beyond just lead generation.
The end goal is to increase the success rate of big-ticket sales and foster customer loyalty, thereby achieving growth and improved ROI.
What is Demandbase?
Demand Base is a sales intelligence and account engagement platform for GTM (go-to-market) B2B sales teams. It's the first of its kind to unify comprehensive sales intelligence and account engagement insights into a single solution and directly integrate its capabilities right into the CRM where sales teams spend most of their time.
Demandbase has long been providing those in the B2B industry with advanced sales intelligence products and services, including:
● ABX Cloud: An ABM engagement platform for orchestrating individual sales and delivering personalized experiences.
● Account Intelligence: A platform that brings together all first, third, and behavioral data related to sales, such as company data, B2B data, intent data, technographics, account identification, news & social insights, etc.
● Sales Intelligence Cloud: A cloud-based sales intelligence platform.
● Advertising cloud: Next-gen, account-based advertising for B2B sales.
● Data cloud: Data acquisition and processing tools for fast, clean, and efficient data processing and integration with your tech stack.
Demandbase's ecosystem is wrapped in a scalable, cloud-based environment that offers enterprise-grade security and compliance. It also provides plug-and-play compatibility with many leading business sales and marketing technologies.
So, Demandbase is not new to offering powerful sales tools for account-based marketing and engagement. What's new is that they now offer a solution that unifies all of these related capabilities into a single, all-encompassing dashboard.
First of all, Demandbase leverages sales intelligence data from ABX Cloud and third-party data from Sales Intelligence Cloud, including firmographics, technographics, contact data, and news & social insights. Secondly, it provides the ability to present true account intelligence for each individual account in a single view.
Having a single point of contact has numerous benefits for sales teams engaged in account engagement:
● Improved speed-to-market
● Better account intelligence
● Tighter coordination between individuals and teams
● Simplified and streamlined workflow
● Eliminates intelligence blindspots, data puddles, etc.
● Helps eliminate manual processes and automate sales
As Allison Metcalfe, chief revenue officer at Demandbase, says, "The beauty of this unified sales UI is that all the data a salesperson needs is readily accessible, right in the CRM where they're already working. It's revolutionary for sales teams. There's no more toggling between systems or wasting time on generic outreach that doesn't drive sales. Instead, they'll have deeper insights and greater visibility into prospective deals, gaining knowledge about what buyers are doing around the web, what they engage with, who to contact (and how), and what the most relevant messaging is. The actionability, productivity, and efficacy of such functionality is practically limitless."
What is Demandbase Used for?
The main idea behind Demandbase is to provide a salesperson with all the information they need in a single UI without having to exit their CRM. In general, ABM is a good idea for B2B businesses as a solution to:
● Align their marketing and sales teams.
● Craft a more engaging, personalized sales experience.
● Manage and nurture high-value prospects through potentially lengthy and complex sales cycles.
So, Demandbase can be an effective solution for any business that sells a product or service. However, it might be out of the marketing budget of startups and small businesses. That being said, if the budget is available, it can help these businesses level the playing field against much larger and well-funded competitors.
For enterprise businesses, Demandbase will be particularly useful for coordinating and synchronizing everyone involved in the sales process. Demandbase facilitates better cooperation and cooperation with an overarching sales strategy.
Conclusion
Demandbase is a powerful B2B sales intelligence and ABM platform that makes the process of identifying and acting on high-value leads faster and easier. The aim is to help sales teams achieve higher conversion rates, shorter sales cycles, and bigger deals.
The principles of customer-centric GTM sales will become increasingly important to stay competitive in the foreseeable future.
Demandbase's combined sales intelligence and ABM platform will ensure that salespeople have the information at their disposal to quickly and efficiently respond to their client's needs. In addition to delivering tailored sales experiences and maintaining high standards in all customer interactions throughout the sales lifecycle.
Topic: Sales Intelligence Market