Why More People are Choosing Fundz' Venture Capital Database
See why thousands of people & millions in b2b sales have started with Fundz
SIGN UP NOW FOR JUST $10/MONTH WATCH VIDEO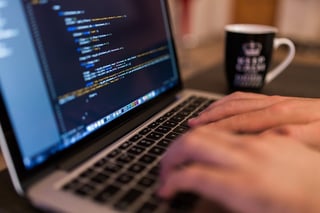 Tech Startups, Marketing Agencies, Staffing Companies
Tech startups, marketing agencies, staffing companies and other companies targeting startups are often looking to engage recently funded startups. Until now, competing services to Fundz were way out of budget for many companies. For B2B sales leads, Fundz is an ideal startup database for them to source and export from, for a small fraction of the cost of any competing offering.
Accelerators & Incubators
Accelerators and Incubators are looking to form partnerships with young startups, including many seed funded companies, before their competitors find them. Fundz shows all the fundings that happen, including seed fundings and crowdfundings, in a more streamlined, accessible and affordable fashion than is available anywhere else.
B2B Sales & Business Development Professionals
Time is of the essence to successfully develop business relationships when a private company raises fundng. In fact, Harvard & Berkeley research has demonstrated an implicit preference to buy goods from the first salesperson encountered, even when the difference in encounter is mere seconds. Fundz was designed to let B2B sales and business development professionals to be first to connect with newly funded startups, with real-time alerts and accessibility from any device.
Journalists, Bloggers
People are always very interested in reading about new startup fundings in their area. With Fundz ability to search on-demand by city, zip and industry, you'll be able to report on newsworthy events as they are filed with the government. Best of all, you'll be able to spend less time and money to access this information source with Fundz.
Law firms, Accounting Firms and Similar Service Businesses Focused on Startups
Fundz cuts out the noise, and provides real-time notifications of over 10,000 potentially high value new customers per year, which you can connect with ahead of your competitors via real-time alerts. At $10/month, the ROI from one new customer sourced from Fundz is amazing.
Angel Investors, Venture Capital & Private Equity Firms
Sophisticated venture & private equity software is very expensive and not optimized for mobile. Fundz let you access your real-time feed of all fundings being filed from any device. With Fundz you also have a cleaner, simpler interface, the ability to save favorites, notes and export deals to CSV --all for a small fraction of the cost of any similar type of service.
In Summary

Despite venture capital and startup news sources being great free resources, they don't offer a complete picture of investment activity and without software, you lose all efficiency and power to get what you need quickly. They also tend to overlap with tech, pop-culture, and business news, which means you're not readily accessing the specific information you may be looking for. While many sources do offer information on VC and startup developments, they tend to focus broadly on more publicized deals, while omitting many of the thousands of lesser-known investments that occur each year. In addition, these small funnels are easily accessed by everyone, meaning you're faced with more competition and less advantage when learning who got funded first.
That's why many people find themselves frustratingly scouring the internet for slivers of exclusive information on VCs and startups, yielding little in the way of detailed results. Luckily, the information exists, which means we've had the opportunity to work on new ways to maximize time and minimize efforts through the development of a thorough startup database of all recently funded startups - and Fundz is continually updated in real-time, as filings happen.
We know how hectic trying to keep track of extensive reports can be, which is why we keep things simple with a user-friendly interface, and integrated tools that allow you to stay organized, search, save, and customize your visit.

In summary, at a price point that works for nearly everyone, Fundz Google Chrome plugin, customizable filters, exports to CSV & mobile friendly design provides real-time, actionable updates on your targeted industries & specific locations, always keeping you ahead of the curve, wherever you are.


See why thousands of people & millions in b2b sales have started with Fundz