The average Series A round is now $15.72 million, a new record. While the staggering size of many biotech rounds remains largely responsible for the new record mean (still about double the median Series A size), companies in other industries are also contributing to the rise.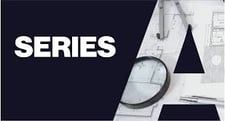 Here are just a few examples of large Series A investments outside of biotech:
Last week, HelloOffice announced a $20 million Series A funding round. HelloOffice offers a technology-powered commercial real estate brokerage, to make the search for office space more seamless and intelligent. Point Ventures led the investment round with participation from existing investors Initialized Capital, Founders Fund, SaaStr, House Fund, Jake Gibson, among others.
In May, Proprio announced a $23 million Series A. Proprio is a surgical navigation company focused on physician productivity and patient outcomes. The Proprio platform integrates robotics, computer vision, artificial intelligence, and immersive computing to enhance the combined performance of humans and machines in healthcare.
Also last month, Brightside raised a $35.1 million in Series A financing, led by Andreessen Horowitz (a16z) with participation from existing investors Comcast Ventures and Trinity Ventures, the a16z Cultural Leadership Fund, and others. Brightside helps employers improve the financial health of their workforce by providing a single destination for employees to address any personal finance need.

Biotech A rounds of funding also continue to impress. Here are a few of those:
Last week Artiva Biotherapeutics, an oncology company focused on developing and commercializing allogeneic natural killer (NK) cell therapies, announced the launch of the company with the close of a $78 million Series A financing. The financing was co-led by 5AM Ventures, venBio Partners, and RA Capital Management.
Earlier in June, Verve Therapeutics, a next-generation cardiovascular company developing therapies that safely edit the adult human genome to permanently reduce a person's risk of coronary heart disease, announced it raised $63 million in a Series A2 financing from both existing and new investors.
In May, Ventus Therapeutics announced a $60 million dollar Series A. Ventus is a biopharmaceutical company discovering and developing novel small molecule medicines that target the innate immune system to treat autoimmune diseases, inflammatory diseases and cancer.