.As 2019 comes to a close, I thought it might be interesting to take a look back at some of the largest tech funding news of the year, to help think about future business trends.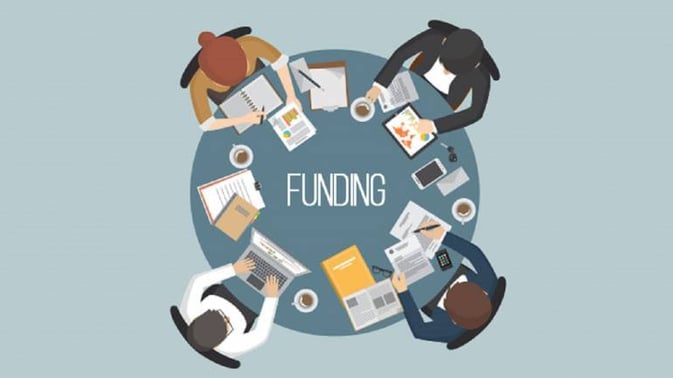 In summary, industries such as banking and logistics & transportation, which have been long been mired in legacy technology and ways of doing business, seem poised to see dramatic changes over the coming years, as evidenced by the significant investment in some of the companies mentioned below.
Flexport: $1 billion
In February, Flexport announced a $1 billion dollar Series D funding round led by Softbank's Vision Fund. The company's technology platform helps companies ship goods around the world.
Here's a great infographic; it is an infographic about Softbank from Balancing Everything.

Chime Financial: $500 million.
Digital banking company Chime announced a $500 million Series E funding round in early December. This follows the branchless bank's Series D round of $150 million in March. In just nine months, the company's valuation has jumped from $1.5 billion to $5.8 billion.
Convoy: $400 million.
Convoy is a digital freight network connecting shippers and truckers. In November, Convoy announced a $400 million Series D round. The funding was led by Generation Investment Management and T. Rowe Price Associates. Baillie Gifford, Fidelity, Durable Capital Partners, CapitalG and Lone Pine Capital also participated in the round.
Robinhood Markets: $323 million.
In July, Robinhood, the stock-trading platform that doesn't charge commissions, announced a $323 million Series E funding round let by DST Global. NEA, Sequoia, Thrive Capital and Ribbit Capital.
Automattic: $300 million.
Automattic is a global, remote company and is the company behind Wordpress, WooCommerce, Tumblr and many other names. Automattic is a pioneer in open-source and leverages a freemium business model. In September, the company announced a Series D round from only one investor - Salesforce Ventures.
Samsara Networks: $300 million.
Samsara is an industrial, IoT (Internet of Things) technology company. The company sells hardware and a monthly cloud-based software subscription that helps industrial companies collect and analyze data.
Tiger Global, Dragoneer, Andreessen Horowitz and General Catalyst participated in the round, which values the company at $6.3 billion.
Stripe: $250 million.
In September, Stripe announced an additional $250 million in a Series G round led by Sequoia and Andreessen Horowitz. The company's valuation is now $35 billion. Stripe handles billions of dollars in online payments each year, with customers such as Amazon and Uber.
Get real-time alerts, contact emails and export to CSV with a Fundz Pro subscription.