For tech startups in the San Francisco, here are some of the largest technology and biotechnology related venture capital funding rounds, so far in 2018.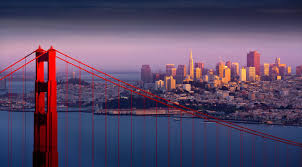 Maplebear, DBA instacart - $

194,999,906

.

Instacart is an American company that operates as a sometimes-same-day grocery delivery service.

Mesosphere-

$116,999,999

. Mesosphere, Inc. develops datacenter operating system (DCOS) that spans various machines in a datacenter or cloud.
Wikia - $106,443,180.

Wikia, Inc. operates a network of collaboratively published content on the Web for various fan communities worldwide.

PagerDuty - $90,000,029.

PagerDuty is a cloud computing company that produces a SaaS incident response platform for IT departments.

Checkr - $77,981,464. Checkr, Inc. provides background checks for global enterprises and startups.

Doctor on Demand - $61,999,926. We believe that everyone should have instant and affordable access to a board-certified doctor, whenever and wherever needed. This belief is what unifies all of us at Doctor On Demand.

Wiseline - $53,570,035.

Wizeline operates an online platform that enables companies to build product solutions. It enables companies to make data-driven product prioritization decisions.

Zumper - $45,649,117.

Find hundreds of thousands of homes and apartments for rent on Zumper.

Degreed - $42,951,463.

Degreed is an education technology company that is engaged in enabling and recognizing professional and lifelong learning and skills.

Fastly - $39,999,996.

Fastly, Inc. is an American cloud computing services provider. Fastly's edge cloud platform provides a content delivery network, Internet security services, load balancing, and video & streaming services.