In an uncertain climate, travel startups are perhaps facing a shakier future than most. However, recent news and statistics show this really isn't the case at all. With that in mind – what are we to expect from travel ventures, and how are they continuing to shake things up for the better?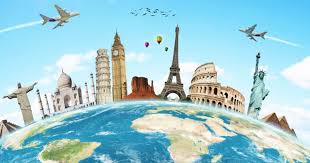 What Are Travel Startups?
A travel startup company is one which, as you may expect, is invested in vacations and international travel. They strive to make holidaying and leisure time as convenient as possible for modern travelers. A great example of this is Airbnb, a company offering flexible accommodation. Airbnb is a Unicorn, too, making it one of the most successful companies of its type.
What's Happening with Travel Ventures?
It may be too quick to assume that travel startups are being hit hard by current global shifts. However, in recent times, bigger players in the game secured over $125 million in investor funds. The biggest name in past weeks to tip the balance is TripActions.
TripActions' modus operandi lies in business travel. They already have solid backing and Series D funding, meaning their meteoric growth was all but guaranteed – even with 2020 unfolding as it has.
TripActions is not alone in this stark trend in travel startups, making big waves. Klook, for example, focuses more on what you can do while you travel, is a small company that's also a unicorn.
There are many other names in the sphere which are emerging, too—heard of Freebird, Travelperk, and RedDoorz? If not, you may do soon enough.
Another spectacular case study is SevenRooms. This restaurant experience enhancer recently claimed $50 million at Series B.
So – What Are Their Secrets?
It is no secret that the travel industry is in park right now. Therefore, why are so many travel ventures continuing to pull in significant VC interest? It is all about pivoting, which, on the whole, SMEs tend to be pretty good at.
In some cases, it is resilience in growth. Starter ventures evolve at blistering speeds. An example of this in the travel sphere is Fly Now Pay Later, which has persisted by re-focusing itself on internal growth at a time of zero bookings.
Travel ventures, like most startups, are poised to change direction. For example, some companies are choosing to focus on the short-term future of travel. That includes focusing on hands-free tech, telecare built into airport terminals, and more besides.
The best companies will be looking for new ways to grow at every obstacles – and this is certainly not exclusive to the travel sphere.
The Future for Travel Innovation
Travel innovation is especially exciting right now as millions of more people than ever before are scrambling for solutions. Networking for investment, thankfully, remains straightforward enough. Venture capital firms interested in the sphere may use a startup database such as Fundz to compile a list of startup companies on the edge of this industry.
What does the future hold for travel startups? A brave new world, it seems – but the best of them are making the most of the 'new normal.'
SOURCES
https://bromsgrovestandard.co.uk/lifestyle/touchless-travel-blueprint-unveiled-for-the-post-covid-19-world-20461/
https://www.eu-startups.com/2020/06/10-promising-european-local-and-rural-travel-startups-to-watch/
https://skift.com/2020/06/19/tripactions-raises-125-million-for-corporate-travel-travel-startup-funding-this-week/
https://techcrunch.com/2020/06/25/even-amid-the-pandemic-this-newly-funded-travel-startup-is-tackling-the-stodgy-timeshare-market/
https://www.phocuswire.com/startups-post-virus-future
https://www.phocuswire.com/Travel-funding-in-a-crisis
https://skift.com/2020/06/26/sevenrooms-raises-50-million-for-hospitality-tech-travel-startup-funding-this-week/
https://techcrunch.com/2018/11/11/travel-startups-are-taking-off/
https://www.traveldailynews.com/post/travel-tech-innovators-bidroom-and-tiqets-named-best-startup-and-scaleup