While the rest of the world might be enduring the stress test, prospects for the startup industry have never looked quite as good. 2021 was an absolutely record-breaking year for startup funding across the board. However, as always, certain startup hubs have robust ecosystems allowing them to make more of this windfall than most. Boston is one of those hubs.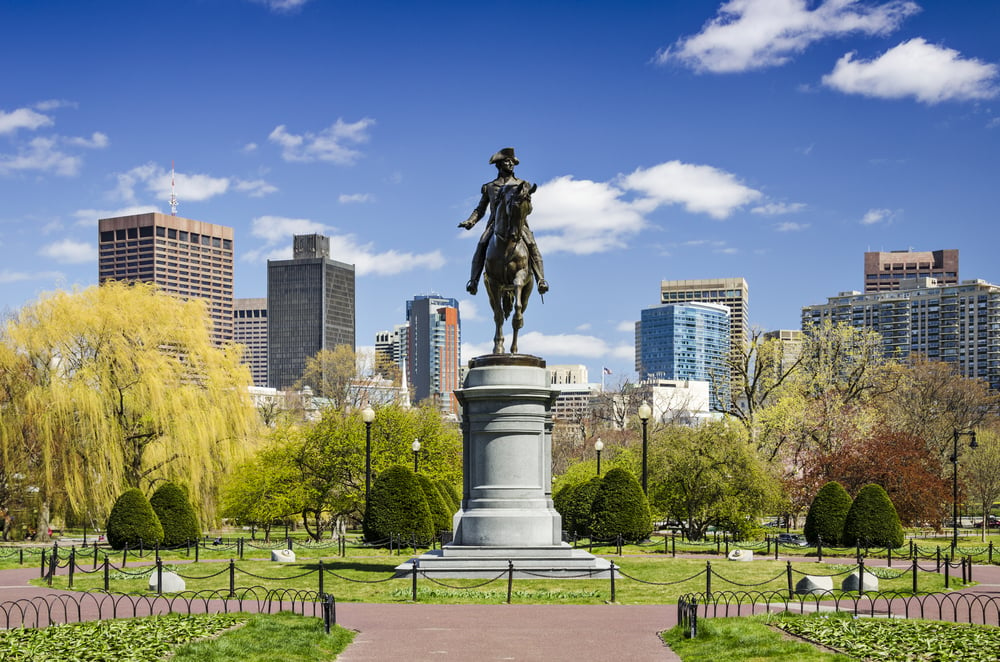 The startup scene is nothing new to the city of Boston. In fact, the city is considered a traditional venture capital hub that has only recently fallen behind rivals like Silicon Valley and New York City. However, of late, trends suggest that Boston is experiencing something of a renaissance, and startups in the city are primed to relive its glory days.
Below, we'll look at what's behind Boston's success as a prolific startup incubator, as well as what we can expect from this city in the future.
What Makes Boston Attractive for Startups?
As recently as 2017, Boston was ranked the number 1 startup hub in America in a report by the U.S. Chamber of Commerce Foundation and startup incubator 1776. Boston has always been an attractive location for startups, thanks to high capital and talent access. Beantown regularly tops the charts regarding startup density among U.S. cities. Currently, there are estimated to be well over 4,000 active startups in the city.
Boston is well-known as a hub for higher education, with well over 100 tertiary institutions in the greater Boston area. It's also the home of some of the U.S.' top universities, including Harvard University, Boston University, and MIT. This means that the city can churn out a young, highly-educated workforce at a factory scale to fuel the human resource needs of new and growing startups, particularly in hot fields like tech, science, and I.T.
A staggering 47.1% of adults in the Boston area have a Bachelor's degree or higher.
Let's not forget that Facebook and Microsoft, two of the largest companies in the world, were founded by students from this area. Even companies like Amazon and Twitter have offices in Boston to try and siphon in some of the area's talent.
Startups in the city have also generally enjoyed significant support from local government. In 2015, Mayor Martin Walsh and IBM co-founded StartHub - a centralized online platform built to connect and support the Greater Boston area's technology and early-stage startup community. It's initiatives like these as well as a strong co-working scene and sharing culture, that contribute to the city's strong connectivity in the startup scene.
To wrap it up, here are some of the components that make Boston so attractive to engineers and startups:
● Access to venture capital: While California and New York are still ahead, Massachusetts enjoys the third-highest venture capital of any U.S. state, raising $35.5 billion in 2021. Boston enjoyed $19 billion in funding between January and August 2021, up from $17 billion for the entirety of 2020. Boston is also home to highly active and well-funded V.C. firms, such as NextView, Pillar VC, Underscore, and OpenView.
● Track record of innovation: With top universities, tech giants, and groundbreaking startups, Boston remains fertile soil for innovation. V.C. firms, like NextView, highly regard Boston due to its penchant for fostering industry-leading companies and thought leadership.
● Connectivity and resources: Boston features a high density of startup incubators and professional services. On top of StartHub, startups can expect support from organizations like Techstars Boston, MassChallenge, Startup Institute Boston, and the Cambridge Innovation Center (CIC).
What Can We Expect in the Future?
Globally, 2022 funding numbers have been lower than the sky-high figures we saw in 2021. However, venture funding is still at unprecedentedly high levels. The funds are clearly still there for exciting startups with a solid plan for profitability. Some startup hubs, including Boston, have proven remarkably resilient, either holding their ground or enjoying even more funding than the record-breaking year that was 2021.
Boston has traditionally been a powerhouse of the startup tech scene and will likely continue this legacy. The COVID-19 pandemic has accelerated progress in health tech, fin-tech, and ed-tech fields. Having a clear emphasis on next-generation tech companies, Boston is primed to continue to be a leader in this space.
Another industry to keep your eyes on in Boston is robotics. The city has spawned at least 60 robotics companies, with startups like Boston Dynamics, Realtime Robotics, and iRobot making waves globally.
Boston also performs well when it comes to representation in the startup sector. 29% of startup founders in the city are women, behind only Chicago with 30%.
Because Boston tends to perform high in areas like having a collaborative community and innovative business concepts, its growth is expected to continue. In a survey of 200 employees and leaders in the startup sector, 60% stated that they feel optimistic regarding the well-being of Boston's startup ecosystem.
Because of all the factors contributing to Boston's success thus far, its startup ecosystem is considered more sustainable than most.
Carrying the Torch
A burgeoning and sustainable supply of skilled talent, easy access to capital and support, and a culture of innovation and community. These ingredients make up the recipe for the startup success secret sauce. Call it luck, fate, or destiny, but Boston has always enjoyed these in abundance. And, if current trends are any indication, that's not about to change any time soon.
There's a reason why some of the world's largest and most influential companies have their roots in Beantown. Looking at the roster of current startups, there are more than enough able and willing candidates to carry the torch. While it may have been in doubt at one point, it's clear now that Boston's golden startup days are not behind it but still ahead.
Topic: Boston Startups