It has been a tough few years for the global economy. However, the German startup economy seems to not only have weathered the storm but come out the other side shining. In fact, German startups were funded to the tune of $21.7 billion in 2021 alone.
So, what's behind this unexpected success? What makes the German startup economy so resilient? Let's take a closer look.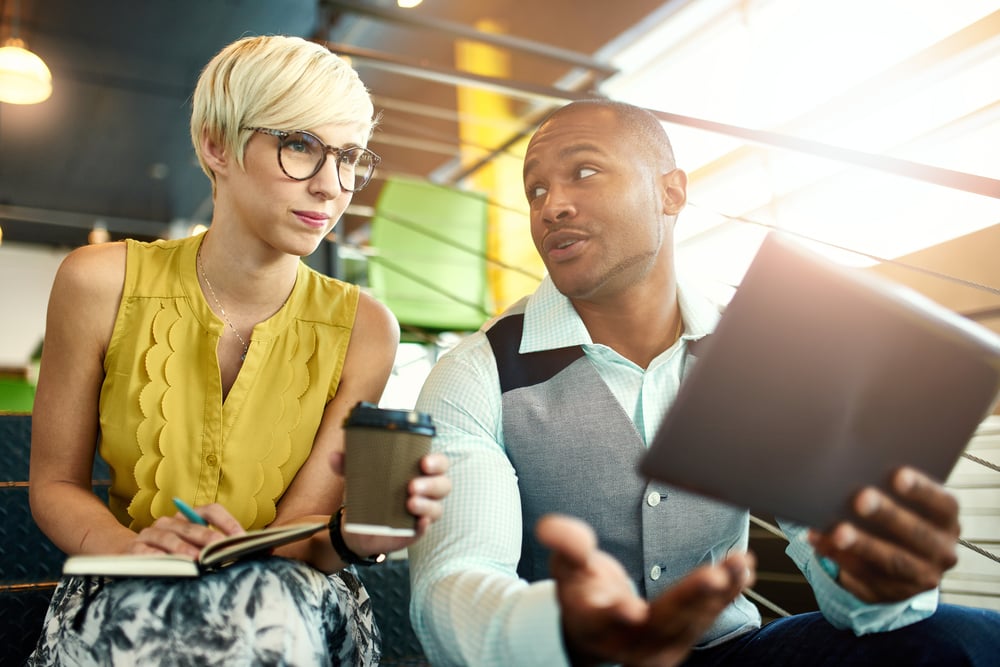 Why a Boom Amid Global Uncertainty?
However, like in all other countries, startups fared differently depending on the industry they are in. Startups in the Tourism and HR industries tended to struggle, while startups in the FinTech and education sectors had less trouble.
Of course, the pandemic also created opportunities in healthcare, the gig economy, and the on-demand driver/rider and delivery scene.
However, looking at the numbers, German startups seemed to have better than most overall. Experts in the startup scene attribute much of this success to the German government. Not only did it help drive information through policy, but it acted fast to create opportunities and pass legislation related to the crisis.
During and after the pandemic, the government has invested in startups, plugging the gaps in a more bearish investment landscape.
Germany also has a history of its business sector being able to remain stable and prosperous during economic change and turbulence. This success is often attributed to the "Mittelstand" - a core group of stable business enterprises in Germany, Austria, and Switzerland.
What Makes Germany Good for Entrepreneurs?
It's not just that Germany seems to have found a way to weather the storm of global uncertainty. There are several reasons why the country, in general, is a stable breeding ground for entrepreneurs and startups:
● The largest economy in Europe: It's the second-largest country in Europe, next to Russia, with a population of 83 million. It's also one of the largest economies in the world, with the fourth-largest GDP of $3.85 trillion (4.54% of global GDP).
● Gateway to the European Union: Germany is at the heart of the European Union, a common market of 28 countries and 500 million people. Combined, the EU has a total GDP of $17.09 trillion, nearly 20% of the global total global GDP.
● Strong startup ecosystem: According to StartupBlink's The Global Startup Ecosystem Index Report 2022, Germany ranks 6th out of 125 countries for the robustness of its startup ecosystem. After Brexit, Germany has the leading startup ecosystem in the EU.
● Third-largest exporter: Germany exported goods and services with a total value of $2 trillion in 2021. Only the U.S. and China make more global exports.
● Strong pedigree of innovation: Germany was ranked the 4th most innovative country in 2021 by Bloomberg, behind only South Korea, Singapore, and Switzerland.
● Politically and socially stable: By any measure, Germany is one of the most stable, happiest, and safest countries in the world.
Other factors are harder to quantify but undoubtedly play a role in Germany's standing as a leading country for startups. Culturally, German people are known for a strong work ethic and a strong sense of quality and perfectionism.
Germany is also often regarded as having one of the most welcoming business climates with the least red tape and a relatively low cost of doing business.
What's more, nearly a quarter of people in Germany are migrants or have a migration background, meaning the country is surprisingly diverse and is a melting pot of ideas and perspectives.
Other Trends in the German Startup Scene
So, we know that the startup scene in Germany is making waves. However, where are all that money, energy, and innovation going? What industries and causes are German startups looking towards?
● Funding for female-led startups: In recent years, Germany has significantly pushed toward gender equality in the workplace. Germany's first female founder's fund, AUXXO, was also recently launched with a $15 million purse.
● Sustainability and climate tech: Europe is the fastest-growing region for climate tech in the world. There is no shortage of German tech startups involved in sustainability and environmentalism. A Berlin-based team recently launched the world's largest climate tech fund, World Fund.
● Berlin - startup capital of Germany: $7.1 billion, or more than 1/3rd of all startup funding in Germany, went to businesses in Berlin. That makes it the second most well-funded tech hub in Europe, next to London.
● Flying cars: A number of flying transport startups are also putting Germany at the forefront of this emerging industry. Lilium is arguably the most well-funded and exciting, with the world's first electric vertical take-off and landing jet.
Most Notable German Startups
Google has selected two German-bred startups for its sustainable development accelerator program. They join just nine other startups out of a list of 1,200 applicants.
The first is Apic.ai, a company that uses monitoring technology that quantifies the behavior of insects such as bees and bumblebees and combines it with AI, edge-computing, and machine learning to measure and understand the impact of environmental changes and human interventions.
The second is Ororatech, a Munich-based startup that provides wildfire detection and monitoring from space. It is the first commercial supplier of infrared satellite data for global early detection and real-time monitoring of wildfires.
What's more, seven unicorns (companies worth over $1 billion) emerged in 2021 alone. Among them:
● Gorillas: An on-demand online grocery delivery service where users order from "dark stores."
● Sennder: A digital freight-forwarder and logistics company.
● Trade Republic: An online broker app that provides fast and easy access to capital markets.
● AUTO1: A platform for buying and selling used cars.
That brings the total number of startup unicorns in Germany to 24.
Conclusion
As you can see, the success of the German startup scene is not due to just one factor or a lucky break. A strong work culture, a welcoming and diverse business sector, and a fast and responsive government make it one of the best incubators for startups today.
Topic: German Startups