Washington State has a growing technology scene, and that's in part thanks to the WTIA. The Washington Technology Industry Association helps to run a founder cohort program to inspire entrepreneurs. But what are some of the latest ventures supported and what does it offer?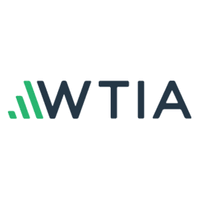 The Founder Cohort Program: A Brief History
The WTIA's founder cohort program is a completely-online starter scheme that aims to help Washington startups break ahead of the pack. At the time of writing, the WTIA recently revealed the fifth cohort to enter their project.
Running since 2018, the program aims to help those ventures at seeding stages plan and grow. Ultimately, WTIA seeks to help entrepreneurs find solace in business support and road mapping. Successful applicants enter a six-month scheme to learn about raising funds, accounting for governance, and strategy development.
It is a free scheme, though only a handful of companies make it through selection. There's zero equity, and those lucky enough will receive WTIA membership, too.
How Are Startups Selected?
As mentioned, membership in the WTIA cohort is very exclusive. Companies will need to have less than $1 million in revenue, year on year. Of course, as per the location of the WTIA, entrepreneurs must base in Washington.
However, entrepreneurs alone will not be successful. They will need a team or at least a co-founder on hand, showing that the venture is more than a solo effort. They must also prove that they are already witnessing success, or growth, in some form.
MVP stage proposals, at least, will only reach eligibility. The companies emerging as selections for the cohort will be heading into seeding. Therefore, these are ventures which, while growing, already have evident success in their sights.
Successful Applicants for 2021
For 2021, WTIA announced that there would be 22 different ventures taking part in the final selection. These are all tech ventures of differing styles and shapes, which aim to change the world their way.
One of the standout ventures in the selection is Included, chaired by Raghu Gollamudi. Gollamudi, who previously set up the successful Integris, helps launch a system to help companies manage employee diversity.
Edizeven is another successful applicant, offering a platform where people can find jobs in the restaurant and hospitality industries. Woven Money, too, is an inspiring venture looking to help people manage credit cards on the go via an app.
Therefore, it's clear WTIA is looking at a mix of tech that aims to change everyday life in various ways. For the successful applicants, now is the time to work on their long-term roadmaps.
Emerging Tech – With a Helping Hand
Technology startups are still emerging in 2021 – and it's schemes such as WTIA that help them navigate the landscape. Investors and VCs can find many growing and seeding stage opportunities in a startup database such as Fundz, too. We're all hopeful the 22 cohort winners continue to grow well into the decade to come.
Sources
https://www.washingtontechnology.org/startup-program/wtia-founder-cohort-program/
https://www.washingtontechnology.org/22-tech-startups-selected-for-fifth-wtia-founder-cohort/
https://www.bollyinside.com/news/technology/wtia-names-22-washington-tech-startups-selected-for-latest-founders-cohort-program/
https://edizeven.com/search-jobs
https://www.geekwire.com/2021/wtia-names-22-washington-tech-startups-selected-latest-founder-cohort-program/
https://www.geekwire.com/2018/wtia-names-24-early-stage-seattle-startups-part-inaugural-founder-cohort-program/ (2018 COHORT)
Topic: Startups