The Ukrainian situation continues to have an impact on a global scale. The impacts both tangible and intangible are devastating the country. It's safe to say that Ukraine, pre-February 24th, 2022, had a thriving startups scene. Growth statistics show its tech sector alone grew by 36% in 2021.
Of course, as of the time of writing, everything has changed. Uncertainty runs rife - as the situation rolls on. Mid-turmoil, how are Ukrainian business owners striving to stay afloat?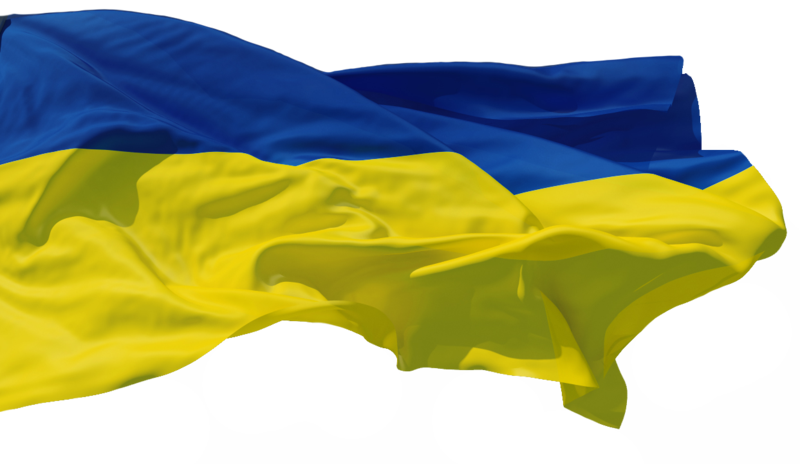 Ukrainian Startups Before February 24th
Ukraine's tech ecosystem, as observed, was booming. The IT industry alone reportedly grew over a third in exports in 2021. On top of this, popular Ukrainian startups such as Grammarly, Restream, and MacPaw continued to pull in mass investments. It's reported that in 2021, big global brands such as Amazon and Apple even set up offices in the country.
Ukraine was, at this point, fast becoming a territory to watch for tech innovation. People.ai, for example, continued to strengthen its position by taking on $100 million in funding in 2021. Grammarly, too, became a decacorn - worth more than $13 billion at the time of writing.
2022 loomed into view, and issues with the nation's neighbor to the West unsurprisingly - put life in the balance. Given that the situation is ongoing, it may not be clear where business owners go from here. However, we do already have some understanding of the economic strains.
The Economic Impact
Historically, pain with Russia has caused economic concern. It's thought that concerns alone have seen Ukraine's GDP dip by a fifth. Given the current situation, it is safe to assume the loss of GDP will continue, some predict a loss of 35%.
It's thought that the problem in Ukraine will affect the global economy, too. Even a week into the start of the Russian attacks, experts stated that commodity supplies would diminish. This is taking into account the continued sanctioning of Russia in an attempt to stow further attacks. As a result of these sanctions, Russia's own inflation rate will likely skyrocket.
Interestingly, some sources suggest the impact will drive many investors towards cryptocurrency. VCs that were previously likely to invest in Ukraine may choose to drift towards decentralized currencies for safety. The ongoing sanctioning of Russia and the economic and GDP drain on Ukraine means business investors need to pivot.
Beyond this, it's clear to many founders that funding opportunities in Ukraine are scarce. While investors are, in many cases, working to help support Ukrainian staff as much as possible, funding is trickling. This means that, ultimately, interest in boosting such firms financially may be on mass pause.
Ukraine is also at risk of losing reportedly $3 billion each month due to war and associated threats. Of course, investment in Ukraine's defenses has continued to roll forward. Foreign territories are not only heavily sanctioning Russia but are striving to boost Ukraine's capacity for defense.
Crucially, Ukraine's impressive tech sector boost in the past two years may prove to be beneficial. Until February, the country's foreign investment interests in the sector were still growing. While the future of investment may be unsteady, there are many foreign hands in the running of Ukrainian firms. Therefore, there's hope the ecosystem will heal quicker than first anticipated.
Otherwise, Ukrainian companies may have to branch overseas. Much as people are seeking refuge out of the country, the same may apply to businesses left without foreign investment. Crucially, the length of the conflict will dictate how much of a pivot this needs to be. None of us will know until a ceasefire takes shape.
The Human Impact
The human impacts of the situation are devastating. Life across the country - in the cities, towns, and suburbs - is at a standstill. Business owners in Ukraine are faced with collapse through no fault of their own.
Sadly, Kyiv is no stranger to threats of war. As mentioned, Russia's aggression has directly impacted Ukraine's financial stability. Business owners in the here and now, however, fear a new kind of threat.
As of now, there is not only the threat of loss of life - but a threat to complete destruction. Young businesses previously thriving in Ukraine's tech sector, for example, are forced to consider starting over. In the interim, however, Ukrainian companies are pivoting to resist.
Tech innovators across the region, such as MacPaw, are helping refugees adapt. For example, the firm is providing free VPN access and software that detects Russian data breaching. Moreover, MacPaw's Oleksandr Kosovan, its founder, has chosen to support Ukraine by staying in HQ in Kyiv.
Grammarly, perhaps the best-known Ukrainian venture, is putting their homeland front and center. In their text editing software, mentions of Ukraine are highlighted with links to their refugee support page. Solidarity, it seems, is helping ventures hold firm against the impossible.
Humanitarian efforts from businesses are not exclusively arising within Ukraine. For example, i3Design, based in Japan, continues to support its Ukrainian engineers at risk. Clearview AI, meanwhile, is also deploying to Ukraine to help authorities identify Russian agents.
Sigma, with links in Ukraine and Sweden, is helping with relocation efforts for staff across Europe. Field Complete, also based in Ukraine, supports staff who need to find refuge in the US. Up against such impossibility, company founders are leaning into humanitarianism. The scale of devastation has put Ukraine at the center of the world - which may also inspire further investment for years to come.
Conclusion
The situation in Ukraine is devastating for the country. It's destroying its people and their livelihoods. Regrettably, it's also silencing the incredible growth the startup, and tech sector has built up over so long. While some Ukrainian businesspeople will say aggression is something they are used to - this situation is unlike any other.
The world stands with Ukraine, pressing for an end to the incomprehensible. Startups operating in the country will hopefully - sooner rather than later - build upon their incredible growth once again.
SOURCES USED
https://www.nytimes.com/2022/02/12/business/ukraine-business-economy.html
https://sifted.eu/articles/startups-ukraine-russia-crisis/
https://techukraine.org/2022/02/22/overview-2021-ukrainian-tech-ecosystem/
https://www.niesr.ac.uk/blog/what-economic-impact-russia-ukraine-conflict
https://www.globaldata.com/data-insights/technology/ukraine-war-crisis-in-tech-startup-industry/
Topic: Ukranian Startups