I thought it would be interesting to see which companies were making waves in my home town this year in regards to recently funded companies. So, using Fundz' startup database, which captured this private placement (along with all others filed via SEC Form D) I compiled this list of Boston's recently funded tech startups with the largest funding rounds so far in 2017.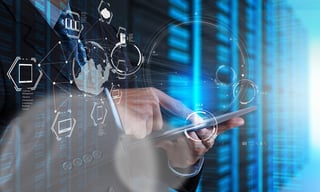 1) DataRobot: $67 million | Website
Robots top the list for tech funding news when it comes to new fundings in Boston thus far in 2017. Landing $67 million, DataRobot develops machine learning automation software for enterprises. It offers DataRobot, a predictive analytic cloud and on premises platform that offers a real world project-based curriculum to help users gain insights from data scientists.
2) Cloud Health Technologies: $46 million | Website
Newly funded companies also include CloudHealth Technologies, Inc. develops IT service management solutions for the cloud.
3) 908 Devices: $20 million | Website
908devices manufactures battery-operated, hand-held chemical detection tools used in mass spectrometry.
4) Rethink Robotics: $18 million | Website
Rethink Robotics develops robots for production and research environments. Website
5) Hydration Labs: $16.5 million | Website
Hydration Labs, Inc., doing business as Refresh Water, provides a smart water cooler for offices that creates filtered still, sparkling, and flavored water on demand. It offers Bevi that enables the user to customize water with various organic and natural flavors.
6) Cardurion Pharmaceuticals: $15.6 million | Website
Cardurion is a biotechnology company developing novel therapeutics for treatment of heart failure and cardiovascular diseases.
7) CounterTak: $15.6 million | Website
CounterTack, Inc. provides real-time endpoint threat detection and response solutions to enterprises and government organizations.
8) Lucidity Lights: $15.2 million | Website
Lucidity Light's patented technoology produces a unique light spectrum that LED light cannot, resulting in whiter whites and brighter colors.
9) Lola Travel Company: $15 million | Website
The Lola app instantly connects people to a team of travel agents who find and book flights, hotels, and cars for their customers.
10) Wasabi Technologies: $10.7 million | Website
Wasabi Rabbit rounds out the list of these recently funded startups, providing marketing solutions for brands, and large and small businesses.
Source: Fundz