While there are scores of innovative startups across the US, San Francisco is dominating the U.S. and world in many respects. From Silicon Valley outwards, VCs have always kept a close eye on the region. Let's explore why this might be the case.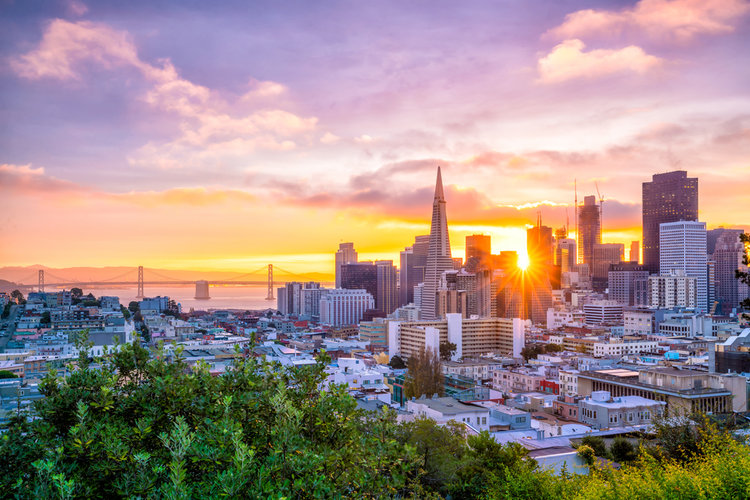 Silicon Valley, of course, was the epicenter of the 'dot com' boom of the late '90s and early '00s. Its reputation has only increased over the years. In fact, San Francisco is thought to have given birth to over 13% of the world's venture successes.
You only need to take a look at Fundz' year to date vc funding by city to see an example of the San Francisco lead. In fact, in the U.S., San Francisco has more funding than #2 and #3 cities New York & Seattle combined:

But it doesn't stop there. San Francisco is also by far the most common headquarters location of the top ranked startup companies.
So why does there continue to be so much interest in the Bay when it comes to innovative ventures?
Centering on Silicon Valley
The answer, of course, lies in Silicon Valley. More than two thousand unique tech companies call the area home. The name of the region – colloquial, of course – comes as a result of its fantastic location with regard to technological supply.
As The Balance states, the rise of venture growth in Silicon Valley occurs due to a number of factors. Perhaps most interestingly, CA's non-competition laws, coupled with local university support, help to inspire widespread small business pop-up.
Not only this, but there is a genuine atmosphere of innovation and collaboration in the area. Silicon Valley is young and diverse. Therefore, VCs and Angels are always likely to scout for new ventures in the region.
Of course, you would need to probe deeper for closer analysis into what makes the Bay such a big business hotspot. However, sheer availability of resources and legal flexibility are great starts.
What Are Some Recent San Fran Successes?
ChargePoint is a recent Bay success, having raised $127 million in funding for its electric vehicle charging. With electric transport resurging, the company's funding success at more than $660 million is fairly easy to appreciate.
Artificial Intelligence venture Rigetti Computing has raised $79 million and is also at the cusp of major technological innovation. They have taken their automated quantum computing to a Series C funding.
We should also consider Zibo, too. It's not all about heavy tech. This Redwood startup raised $10.5 million to help develop a system to offer landlords financial management support.
Will San Fran Stay in Charge?
Providing startups in the Bay still have access to a fantastic education, resources, and laws; they will continue to thrive. However, investors will still find it useful to look for databases offering regional funding information. It's entirely possible to find out more about Bay area startups through Fundz, for example.
SOURCES
https://www.bizjournals.com/sanjose/news/2020/08/05/10-bay-area-startups-raise-over-400m-at-midweek.html
https://techcrunch.com/2020/08/05/chargepoint-raises-127m-as-electric-vehicle-adoption-grows-among-fleet-operators/
https://2startups.net/2020/08/05/electric-vehicle-charging-network-chargepoint-raises-127m/
https://news.crunchbase.com/news/startups-to-watch-stix-sanzo-workpatterns-jamm-ceresa-brio-systems-proper-tetra-insights/
https://fortunly.com/statistics/startup-statistics/
https://www.thebalance.com/what-is-silicon-valley-3305808