There's no doubt that the film industry has changed a lot over recent years. Streaming giants have become the most prodigious funders and publishers of new films and shows, threatening to supplant movie theatres like never before.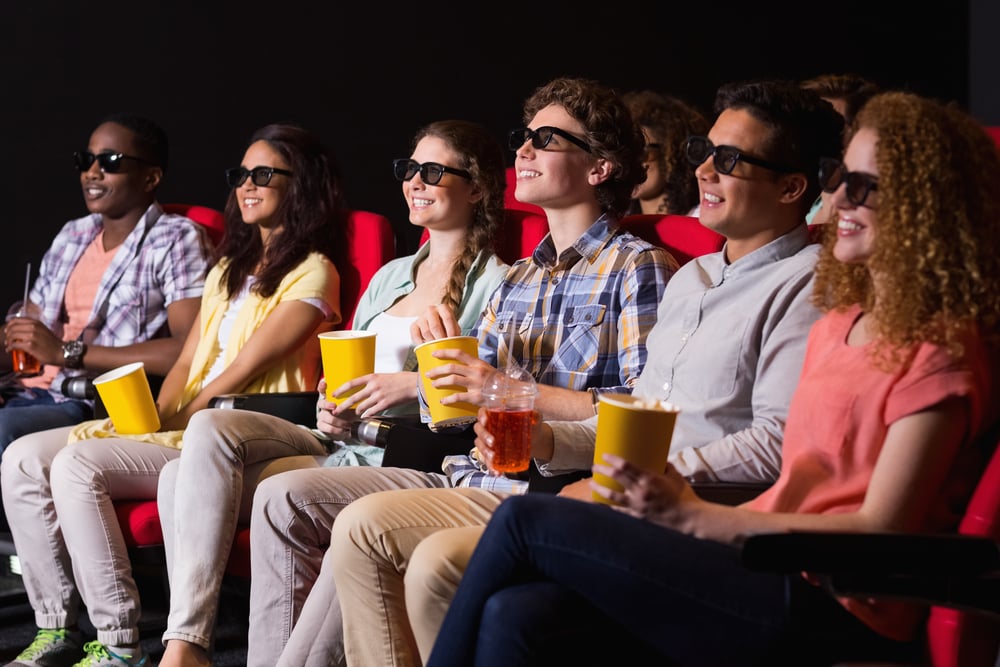 The COVID-19 pandemic has also accelerated the shift toward, and necessity of, having easily accessible alternative entertainment options that can be enjoyed without leaving home. In fact, many thought that the pandemic had finally put the nail in the coffin of conventional film production and publishing regimes.
However, wherever there is massive upheaval, there is room for startups to disrupt and flourish. Below, we'll look at the prospects for startups in the film industry and what some startups have already achieved.
Can Startups Enter the Filmmaking Industry?
The simple answer is that there are plenty of opportunities for innovative and ambitious startups in the film industry. With the rising dominance of online streaming as a primary form of entertainment and with many technologies shaking up the conventional idea of filmmaking (narrative VR experiences, for example), the space is rife for change.
Startups are also not limited to saturated sectors like streaming or video publishing. There are numerous ways in which startups are changing the filmmaking landscape:
● Delivering OTT self-publishing or media platforms, powering even more startups and niche entertainment houses.
● Creating digital marketplaces where filmmaking service providers/experts and clients connect or for the selling/leasing of filming equipment.
● Developing advanced deepfake and CGI technologies, which are making high-quality production more accessible.
● AI-powered tools to augment and optimize the process of next-gen media creators.
● Talent and employee management platforms with innovative support and pricing models.
● Straight-to-consumer entertainment products and services, including VR experiences.
● Marketing services aimed at creating viral campaigns for indie productions.
Many filmmaking businesses have applied the same principles of successful startups to their ventures, allowing them to unlock new markets and revenue streams.
Startups in the Film Industry
Now that we have a grasp on the startup space in the film industry, let's look at how some enterprising players have transformed the space:
Hulu
Hulu was launched in 2007 as a subscription streaming service based in Los Angeles. Several individuals and established companies played an instrumental role in its founding, including NBC Universal, AOL, MySpace, MSN, etc., with Jason Kilar as the CEO.
Among others, Providence Equity Partners made an equity investment of over $100 million in Hulu in its early days. Over the course of three funding rounds, Hulu managed to raise over $683 million.
Today, the company is majority-owned by The Walt Disney Company (67%), with Comcast's NBCUniversal holding a minority stake (33%). It has a viewership of 47.2 million, generating $9.7 billion in revenue in 2021 alone.
Although there are many streaming services today, Hulu still has a unique USP to offer. It offers subscriptions at a lower price point than most competitors while giving access to the original content as well as live cable TV (including sports).
WME
Known simply as Endeavour today, William Morris Endeavor Entertainment (WME or WME-IM) was founded in 2009. It's a talent agency representing performers in all entertainment industry sectors.
The agency was preceded by The Endeavor Talent Agency and William Morris Agency, founded in 1995, but very quickly became one of the fastest-growing talent agencies in its own right. In its founding days, the company attracted $650 million in funding across 3 rounds.
Endeavour eventually went public with its first IPO in 2021. The company also generated 5.08 billion in revenue in the same year, with over 7,700 employees. It also holds numerous big-name franchises, including UFC, the Miss Universe Organization, One Sixty 90, ELeauge Basketball, and various other talent agencies.
What makes WME unique is its global network of partners, which, in turn, are leaders in their fields, whether it's sports, entertainment, or media events.
CHILI
Chili is a multinational media entertainment conglomerate serving the UK and European markets. As it exists today, the company has a foothold in various sectors of the entertainment industry, including streaming (rent & purchase), talent acquisition, technology, and more.
The CHILI media streaming service, like Netflix and Hulu, also lets users purchase individual films or series, similar to Amazon Prime. However, its technology and media services subsidiaries are where its true innovation lies.
CHILI Tech is a unique proprietary OTT platform that allows clients to become their own publishers. It's an out-of-the-box media streaming and customer data capture platform that allows individuals or businesses to market, publish, distribute, and monetize their content.
CHILI's Media Solutions lets brands address their audience in a customized and more engaging way with a fully data-driven approach by delivering premium video formats over CTV (connected TV). Basically, CHILI offers its technology, infrastructure, and expertise to make it easier to launch a media company in a safe environment.
CHILI was launched in Milano, Italy in 2012 and garnered €26 million over 5 rounds of funding.
LargoAI
LargoAI is a Swiss-based startup developing software that provides data-driven strategies for filmmaking. It aims to help filmmakers accelerate the process by using AI-powered insights regarding content analysis, financial forecasts, character & casting analysis, packaging tools, and more. They also offer a content distribution channel called SOFY.TV.
The company claims to be responsible for helping publish over 65,000 movies and 50,000 TV shows, as well as 950,000 talent acquisitions.
Largo has received CHF 1.9 million in funding, with an additional CHF 1.1 million in an oversubscribed round.
Conclusion
Our perspective of entertainment is bound to change, and that extends to film. Startups are finding new horizons within the filmmaking space, creating new types of fundable ventures we could not imagine before.
Topic: Film Startups