It is safe to say that all business founders work extremely hard to get where they need to be. However, there does usually transpire to be a firm formula for success that propels the most prominent brands into the spotlight. What is it that isolates the most successful startups apart?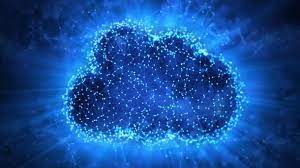 They Organise Life and Work Perfectly
Organization is a skill that all business owners will need to master if they wish to succeed. It's a common misconception that entrepreneurs and SME operatives work every hour they're given. In fact, there's a lot of downtime, and there needs to be.
Any great venture founder knows that too much work and stress will lead to burnout. That's why the most successful of startups have strong cores of people working on different projects. Delegation and keeping realistic are vital in driving for big success in any sphere.
They Over-Reach on Budget
Perhaps the biggest sticking point for many founders is, of course, money. Without funding, a venture is going nowhere. Of course, finding that funding takes a lot of time and effort. However, what separates great companies from the rest is that the best will always strive to find more money than they need.
If you think you have a healthy budget set up for a business idea or project, it's wise to double it. Expenses can stack up thick and fast unless you have a clear budget plan in place. Again, it's a prudent idea to delegate. Small business owners that succeed will keep striving for bigger funding goals and will hire financial experts to help.
They Never Stop Learning
To the average company or smaller venture, research is everything. Market research isn't an aspect of business operations that stops after a few runs. Founders need to keep their fingers on the pulse of what's going on in their sphere and industry. This is a fair enough point, but they always focus on value, too.
Genuinely great company founders will look carefully at rival products and won't see opportunities to 'squeeze' more money. They will consider genuine value for their customers. They will consider ways in which they can approach their public that is new and refreshing. This can be difficult depending on the industry, but it is the core to survival.
Ready to Pivot
It's a fact that the very best company founders will have healthy attitudes when it comes to pivoting. The global climate, all around, is changing hugely from day to day. That means companies need to be ready to switch things up and even change focus at very short notice. It's this willingness to adapt that will, by and large, skyrocket a brand's reputation (in the best way).
However, being ready to pivot isn't enough. Keeping budgeting, marketing, and organization points in mind, you're on route to a healthy attitude.
Startups listed in the Fundz database are already following the above rules and ideals. Real-time data is ready to show you how!
SOURCES
https://www.startupgrind.com/blog/mega-successful-startups-do-these-7-things-differently/
https://thestartupmag.com/6-things-high-growth-startups-differently/
https://www.new-startups.com/successful-startups/
https://thecodework.com/blog/what-successful-startup-do-differently/