The past two years have led to dramatic change across various industries - fintech among them. In 2021, data shows that US fintech venture capital almost doubled year on year. Following the uncertainty of 2020, therefore, we may be forgiven for thinking fintech fortunes are on the rise. But are we heading straight into a downturn - and what will this mean for those working in the industry?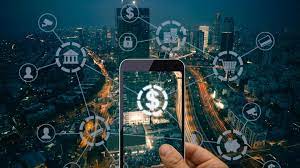 The Impact of COVID-19 on Fintech
As with the vast majority of industries, fintech suffered a dip at the head of the pandemic in 2020. This, however, appeared to be a short-lived concern. In March 2020, funding slowed down at the point of initial lockdowns in the US and across the West. However, intriguingly, this bounced back very quickly.
A bounce from March to April of 2020 showed that despite initial scares, fintech remained robust. With the pandemic moving society towards hands-free solutions due to public health concerns, the sphere's pivot was apparent.
Fintech solutions such as digital asset spaces saw an upturn. Movements towards cryptocurrency, too, became more confident thanks to diversification away from fiat money. Even money management via banking and savings apps can be considered fintech staples.
Fintech's uptick during the height of the pandemic also arose thanks to businesses needing emergency support. Faced with the potential for business downturn and potential closure, smaller enterprises turned to streamlined borrowing solutions. Where the global crisis had opened up a financial caveat, fintech appeared to step in to fill it.
2021, data shows, was particularly fruitful for fintech globally. It's reported that more than $121 billion was raised industry-wide over the 12-month period. However, this has led to concerns that a slowdown may be approaching - in terms of venture capital interest.
An Approaching Slowdown
Various sources across the media argue about the rise of a VC slowdown on the horizon. There are multiple potential reasons for funding to slow back down to pre-2020 levels.
Firstly, a bystander may argue that 2021's impressive VC boost for fintech (and other industries) was a rebound. Despite the ongoing pandemic, society has largely adapted to the 'new normal.' Thus, an argument suggests that fintech pivoting may no longer be considered trailblazing. That is not to say innovations have ceased to emerge.
However, it may mean that the social climate has adapted to finch's 2020 and 2021 innovations. Thanks to the vaccine rollout, many people are now comfortably using physical services and finance again. Ergo, the caveat as mentioned above is filled, and the desperate need appears - for now - to be in balance.
Fintech extends far beyond pandemic-based needs - and we'll discuss this a little more below.
The other reason for the VC slowdown may relate to the (at the time of writing) situation in Ukraine. Russia's assault on the nation has resulted in mass support from all global corners. However, it has critically paused Ukraine's incredible growth as a tech hub. The country has overseen rocketing tech startups growth in recent years.
That, for now, has frozen thanks to the sheer uncertainty in the region. VC interest is holding off, essentially, pending a resolution to the conflict. Therefore, some may argue that a global focus on funding Ukraine - and VCs pausing investments in the region - may contribute.
Other sources suggest that overindulgence on the part of VCs may leave 2022 a little more arid.
Naturally, this is only a small piece of a huge puzzle. What will keep fintech building on its pandemic resilience will be a continued focus on innovation. Could the industry see a relative repeat of 2021?
Will Fintech Dodge the Slowdown?
According to industry experts, global funding appears to be slowing down pace. This seems to have affected late-stage investments in particular. However, there is an argument that it is simply too early to make bold assumptions. February's records from 2022, in fact, outstrip February 2021's.
The consensus appears to be that fintech will weather a slowdown - regardless of how large it may be. Payment volumes through card issuers and digital asset spaces are still expanding. User bases are on the rise, too.
What's more, despite media reports flip-flopping on where they stand, cryptocurrency is holding firm. Bitcoin's fortunes have been widely dramatized in the global press. NFTs (non-fungible tokens), too, despite widespread claims that their 'craze' is over, they're still proving popular. Ukraine, again, makes more headlines as the country legalized crypto amid the Russian invasion.
Fintech is likely to weather a slowing storm largely thanks to dependency from others. As other businesses in various spheres readjust in 2022, the need for credit will continue to rise. Rapid, convenient access to money is driving steady interest in fintech. Ultimately, innovators in the niche don't have to reinvent the industry altogether – they continue providing value.
Many people have adapted to digital payments during the pandemic out of necessity. Thus, it is arguable that fintech's most significant innovations are now second-nature. That surely means ventures running the field need to continue building on these services. By focusing on convenience and speed, fintech stands a chance of holding firm.
Beyond this, at the time of writing, it may simply be too early to tell what will happen to fintech long-term. The global industry is bracing itself for a sunnier Q2 in 2022 - fintech is hopeful to follow suit.
Here to Stay
Regardless of an emerging slowdown and its potential effects, fintech is here to stay. Of all the digitalization taking place in modern society, finance is adapting exceptionally quickly. Therefore, it is safe to assume everyday people will continue to feel comfortable embracing financial tech. Fintech innovators no longer need to reinvent matters to keep building on success.
Data on big fintech startups and successes during the pandemic is available to view via Fundz. It's an industry that's likely to continue seeing growth - could it be worth a closer look?
SOURCES USED
https://www.worldbank.org/en/news/press-release/2020/12/03/fintech-market-reports-rapid-growth-during-covid-19-pandemic
https://fuelventurecapital.medium.com/venture-investing-in-a-downturn-468640b2ef5
https://www.spglobal.com/marketintelligence/en/news-insights/research/venture-capital-funding-to-us-fintechs-roughly-doubled-in-2021
Topic: Fintech Startups