One of the most common questions I get is what is my prospecting process in regards to recently funded startups, since new funding rounds are great sales trigger events. Specifically, how do I identify, connect with and set the stage to ultimately earn their trust and business.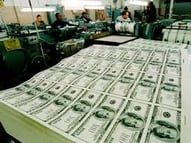 The first thing I'd recommend is creating a series of customizable templates that you can have sent automatically, through a tool such as HubSpot Sales. Make sure to personalize each outreach as shown in parenthesis below and try calling with each attempt as well.
One of the nice things about Fundz is that it lists the direct number of a Director right on the company details page.
To help learn more about the person and company before you reach out, just click on the person's name in Fundz and it will perform a LinkedIn Google search for the person's name and company.

Also, if you click on the company name, it will go right to the companies website if Fundz can locate it, or do a Google LinkedIn search:

Also, It is very important to reach out as soon as possible, so you are the first person representing your particular type of product or service to connect with them. The reason for this is that Harvard & Berkeley research has shown that the first person to connect wins a much larger percentage of the deals, even if the difference is seconds.
This is why Fundz has unique value. While startup community websites and venture news publications are great resources and write about some of the new fundings that happen each day, the problem is everyone reads about the same small group of new fundings, usually at about the same time and they are not filtered to your target locations, industries or funding range of interest. What's more, there are actually over 10,000 new private company fundings filed per year with the U.S. government and most people never hear about most of them, never mind contact them.
Before the Fundz app, you had to utilize much more expensive software to search, export & organize all the latest companies that have raised money, according to your targeted locations and industries. Even then, you still couldn't easily get updates and search for new fundings easily from any device, matching your specific filters and needs.
After performing your research to determine a valid email address using the resources pointed out above, along with perhaps a tools such as Hunter.io, below is a sample email sequence to send:
Email 1:
Subject: Congrats on the recent funding round! | (name of your company)
Hi (first name),
I help growing (name of industry) companies accelerate their (how your product helps solve a common challenge or reach a common goals companies like this one have) through utilization of (description of your product/service).
Usually when companies successfully raise funding, (achieving or improving) (above goal or challenge) is or soon will be a priority, so I thought it might make sense to reach out.
If you'd be open to connecting for a few minutes so I can learn a little about your business and help you determine if I might be able to help now or in the near future, just click the Book a Call button below. (HubSpot Sales has this feature)
I'd love to learn more about your company. Again, congrats!
Best,
(your name)
-----Wait 2 days---
Email 2:
subject: re: email the other day
Hi (first name),
Not sure if you caught my email the other day. Again, just wanted to see if there was an interest in chatting for a few minutes about how (your company name) helps startups just like yours with (common challenge or goal). Let me know if I can help!
Thanks,
(your name)
---Wait 2 days--
Email 3:
Subject: Would still like to connect | (your name) with (your company)
Hi xxxxx,
I'd still be interested in connecting to learn if (your company) can help with reaching the goals you have in front of you associated with your recent round of funding.
What day/time works best for you?
Thanks,
xxxxxxx
---Wait 2 days--
Email 4:
Subject: Final attempt to connect
Hi (first name),
Sounds like you're all set, so will not bother you anymore. If I can help in the future, just let me know.
Thanks,
your name
Hopefully this is helpful for you to improve your outreach, connect rate and ultimately sales.
I'd love to hear about your future success stories using Fundz.
If you haven't yet signed up for Fundz, you can do so here.
- John Dukes
Founder of Fundz