Consumer credit is an ever-growing industry growing. However, many may not know that the need doesn't stop in North America or Europe. In fact, nations such as India and Brazil are overseeing a rapidly expanding consumer credit niche. But to what extent - and what are startups doing within the sphere?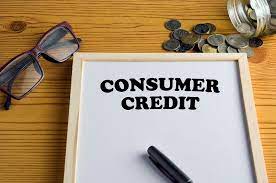 Consumer Credit in Brazil and India - In Brief
Firstly, let's look at consumer credit growth across India and Brazil to understand the markets better.
Consumer credit in Brazil currently sits at 2.5 million BRL towards Q4 2021. This is a massive increase from less than a decade ago. Between 2012 and 2013, the consumer demand here just breached the 1 million BRL mark. That's double growth in under ten years.
However, Brazil's market spike is not alone. India, too, is seeing sharp spikes in credit consumption. It's thought that the average expenditure across the country is larger even than that of Brazil.
Statistics indicate more than 22 million people in India - each month - apply for additional credit. This is partly attributed to a new shift in class structure and financial evolution nationwide.
India's credit niche is growing faster than most others worldwide. As a result, spending power per consumer is getting larger, too. This applies to both India and Brazil - and startups are taking notice.
Consumer Credit Startups Bucking the Trends
Open Co is a merger firm actively trying to support Brazilian spenders in more ways than one. Sources suggest that Brazil's interest rates are skyrocketing - and Open Co is working to lend without such rates demanded or attached. They're committing to helping grow wealth in the country by removing the pressures of keeping up to interest.
Open Co's approach is built on honesty - and a completely digital platform. Therefore, along with the anti-interest ethos, the venture is working to streamline and simplify credit across the board.
Slice, meanwhile, is an Indian consumer credit brand that's emerged as a unicorn. $220 million equivalent funding in November 2021 helped push the venture over the marker. This billion-valued firm offers simple credit card access and intuitive app design to help users better manage their money. Slice also aims to transform how people in India see credit checks and valuations.
Slice takes old-fashioned Indian bank processing and creates its own underwriting standard. They even launched a card with a limit of less than $30 per user! This, alongside other user-friendly credit management touches, is helping millions of people manage their borrowing better.
What Does the Future Hold?
Huge borrowing in Brazil and India will, naturally, have its perils. Ventures such as those identified here are helping to support people in need of money without expecting the impossible. By lowering interest and rethinking consumer credit, people can start to feel more confident about their cash.
Consumer credit startups offering new ways of thinking on credit and wealth are available to research through Fundz. Take advantage of real-time data and scour the market for the next big movers.
SOURCES USED
https://techcrunch.com/2021/11/28/slice-220-million-fundraise-credit-card-challenger-india/
https://uk.movies.yahoo.com/brazilian-consumer-credit-startup-open-133044973.html
https://tradingeconomics.com/brazil/consumer-credit
https://www.bcb.gov.br/en/statistics/monetarycreditstatistics
https://www.experianplc.com/media/latest-news/2021/india-s-consumer-credit-market-projected-to-grow-at-a-higher-rate-than-most-major-economies-worldwide-according-to-latest-experian-invest-india-credit-ecosystem-review-report/
https://www.cgap.org/blog/digital-consumer-credit-india-time-take-closer-look
Topic: Consumer Credit Startups