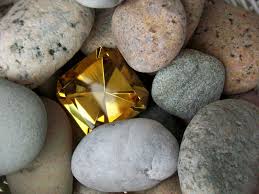 1.) Culver City, CA
Culver City is part of Los Angeles county and at one time was largely just a group of movie studios and aviation facilities owned by Howard Hughes. I
n the 1990's, Culver City successfully launched a revitalization program in which it renovated its downtown as well as several shopping centers.
Today, it continues to show impressive growth in investment funding and is quickly becoming known as the
new hub for Foodtech
.
Wi
th $69 million in tech funding year to date, despite a population of only 39k, Culver City is certainly an area to watch.
2.) Nashville, TN
Startups have raised over $134 million year to date here, putting in the top 20 and way ahead of where it was just a couple of years ago. Recently funded companies such as Built Technologies & Soundstripe call Nashville home. Read more about growth in the tech sector.
3.) Salt Lake City, UT
Salt Lake has continued its strong growth trend, with over $116 million in startup funding year to date. The tech industry in Salt Lake City is also growing twice the national average. Simplus, a quote to cash leader, is a recently funded startup, adding $20 million in a Series C Funding earlier this year.
So, whether you are consider relocating, expanding a business or just a promising destination to source b2b sales leads, these are some places to consider.