Cannabis startups, specifically those who specialize in agritech-based innovations across the US, are becoming increasingly investable. What are some of the most significant leaps – and stats – we can surmise from Agritech's latest startup sensations in this field?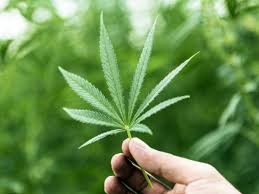 Agritech: The How and the Why
Beyond just marijuana startups, Agritech innovations are nothing new. Even back in 2017, startups raised funding worth approximately $11.4 billion. Interest has hardly been waning in the meantime.
Agritech covers all manner of efficiency-boosting bases for the agriculture industry. For example, some ventures develop tech to create weather data correlation for growing crops. Others focus on 'smart farming' or precision farming – whereby innovators use satellites to develop crop growth software solutions.
There is even a boom in farming robotics. From irrigation to smart picking devices, agritech is growing all the more impressive. This is particularly obvious in terms of Cannabis farming.
How Are Agritech Startups Changing Cannabis?
Budding agritech innovators have been latching onto the boom in CBD oil in recent years. This extract of the cannabis plant is primarily thought to help ease joint pain, as well as stress and anxiety.
Many long-established ventures – such as Emmac – are continuing to drive significant funding atop this boom. Emmac, a UK-based company, has found $49 million in funding. They largely provide CBD oil solutions to the food and cosmetics industries.
Growing firms such as Front Range Biosciences, too, hit the headlines for their cannabis innovations in recent years. In particular, they partnered with SpaceX to suggest delivering cannabis plants up to the International Space Station for research.
The Israeli venture CanBreed, too, is helping to change the way cannabis is actively grown. They specialize in hybrid cultivation. This, therefore, means that their consumers can demand uniform, consistent quality seeds. Mutations in everyday plant growth can lead to low effectiveness in some cannabis products.
Why is Agritech Such a Big Deal?
Cannabis aside, it is clear that agritech is a massive sphere for US innovators. Reports in recent times suggest that, in 2018, $7.9 billion was invested in US agritech ventures alone. Investment is not restricted to North America, with $3.5 billion in funding deals reportedly reached in China in the same period.
Demand for food is likely to continue growing with a world population on the increase. Therefore, it stands to reason that farms will consider new and exciting ways to increase crop production more efficiently. BioTech from the likes of CanBreed – albeit for all kinds of growing – will ensure food is more resistant against the elements.
Big data has a considerable place in agritech, too. Modern farming has access to more data than ever before. The wider industry is waking up to implementing new technology to keep up with ever-rolling demand.
What's Next?
Agritech is only likely to continue growing. Startup companies in the sphere will continue to network with vc companies invested in the future of farming through startup database such as Fundz.
Cannabis-based startups, too, will continue to ride what is emerging to be more than a niche. 33% of Americans use CBD – a growing market worth tapping into.
SOURCES
https://www.startus-insights.com/innovators-guide/5-top-cannabis-startups-impacting-the-agriculture-industry/
https://www.startus-insights.com/innovators-guide/agritech-innovation-map-reveals-rising-technologies-startups/
https://www.singlecare.com/blog/news/cbd-statistics/
https://www.firstpost.com/tech/science/high-times-at-the-iss-agri-tech-company-to-send-cannabis-coffee-to-space-to-study-microgravitys-effects-7777721.html
https://www.forbes.com/sites/jennysplitter/2019/03/08/the-agtech-industry-may-be-growing-up-agfunder-reports/#6d9f8090335a
https://tracxn.com/explore/AgriTech-Startups-in-United-Kingdom