Environmental and ecological pressure is never going away. Our planet's life is limited – and therefore, green startups across the country are continually innovating. But what are some of the quickest-growing green ventures building today?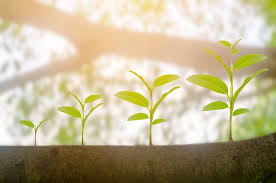 Looking at the Bigger Picture
One of the most exciting ways fast-growing startups are helping to tackle green issues is to chip away at the big picture. For example, firms such as Cora Ball, based in Vermont, offer astonishingly simple eco-solutions.
The Cora Ball itself aims to tackle microfiber deposits in the everyday laundry. Many of us don't realize that we release harmful microplastics into the water with every wash. The company's launch product rides in your laundry and collects deposits. It's the brainchild of a team that successfully found funding through Kickstarter back in 2017.
Wren, too, is a US creation that's growing faster and faster. This San Jose venture aims to help business owners take account of their carbon footprints. The Wren app is now worth $1.7 million, with a massive $1.5 million seed round in January 2021.
WattBuy is another company that's helping to break things down for everyday people. Specifically, this venture strives to make moving electricity plans easier. This way, the founders hope, householders can find cleaner power tariffs for their families. The company is reportedly worth more than $3 million.
Green Startups on the Cutting Edge
Technology doesn't have to be wasteful. Some of the quickest-growing ventures in the US, focusing on green issues, are taking advantage of technological evolution.
FieldComplete is a famous US software company that aims to make corporate logistics more straightforward to manage. By design, its efficiency-boosting resources help users to cut back on unnecessary energy wastage. It's recent October 2020 seeding went undisclosed in terms of value.
Others, like FYTO, aim to change the way we grow and harvest food. Their technology, designed by MIT professionals, helps to cut farming resource wastage. Interest in the Massachusetts firm is growing, as they are beyond pre-seed at the time of writing.
A compelling case, too, is Blackburn Energy. Andrew Amigo, the founder of the company, brings forward a solution to transform trucks into charging units! It's all thanks to the magic of hybrid energy.
There are even green movements out at sea, with Flux Marine helping to produce zero-emission motorboat engines. Under CEO Benjamin Sorkin, the company is worth more than $65k at the time of writing. There's lots of room for this Rhode Island firm to grow!
The Future of Green Growth?
Innovation, naturally, is at the heart of all small ventures. With the planet facing seemingly impossible challenges, many are turning to our talented engineers for support.
Investors looking to find trailblazing green innovators online could use databases such as Fundz to source the 'next big thing.' Green energy is big news right now. Even with global crises emerging for other reasons, the planet still needs our help. Could startups hold the key to a greener future?
Sources
https://welpmagazine.com/43-best-startups-innovating-in-the-green-tech-space/
https://www.forbes.com/sites/jeffkart/2018/08/08/coral-like-laundry-ball-keeps-tiny-microfibers-out-of-waterways/?sh=3a81e3516570
Topics: Startups