Looking for a new place to live or start a company? You many want to consider Charlotte, North Carolina.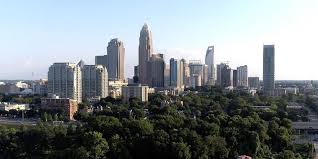 According to new data from Fundz, so far this year VC funding in Charlotte is over $310 million, already surpassing all of last year's $279 million. This growth trend has continued for a while. For example, 2018 saw only about $83 million in startup funding.
The leading funding round this year was the business payment processing company AvidXchange, which raised $128 million. This new data reinforces why Charlotte has been on several lists of desirable tech hubs for a while.
According to CompTia's Tech town Index of 2019, here are the top cities based on cost of living, number of postings for open IT positions and projected job growth over the next 12 months and the next 5 years.
About Charlotte
Charlotte is one of the 25 largest cities in the U.S. and is the largest city in North Carolina.
Nicknamed the Queen City, Charlotte is the most populous city in the U.S. state of North Carolina, with about 900k residents. The Charlotte metropolitan area is part of a sixteen-county market region with a population of over 2.7 million.
With an annual average temperature of 61.5 degrees and the annual average precipitation of 43 inches distributed evenly throughout the year, weather in the Queen City is fair and mild.