Convenience foods are pretty much what they say they are. It's food and drinks that are easy to make and even easier to eat. Did you know that many startups are actively working in this niche both at home and abroad? Let's take a closer look.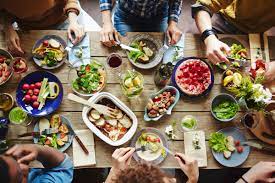 Convenience Foods in Brief
Convenience foods, as suggested, are quick to prepare and easy to enjoy. This may account for canned goods or packet foods. It may also account for dried items that simply need boiling in water to prepare.
In any case, despite convenience foods being a post-war marvel, the market is still massive. By mid-decade, reports show we may be looking at a global value of over $700 billion. Convenience foods also make up close to 6% of global food. Therefore, it's hardly surprising there are startups working to change the niche.
What Do Convenience Foods Startups Offer?
So, let's look at some of the rising stars in the sphere. In the US, for example, Fresh Meal is helping to make convenience food healthier.
As there are many concerns regarding processed ingredients in convenience foods, Fresh Meal tackles an important corner of the market. They produce and retail full meals that are balanced with vital nutrients and are easy to store and microwave. The company also aims to curb its carbon emissions by reusing delivery materials.
Over in Sweden, Noquo Foods is taking a stand regarding plant-based snacking. The company that raised a seed round of more than €3 million in 2020 started from personal inspiration. Its founders discovered that faux cheese made from plants could be tastier - therefore creating their own concoctions. There may not be anything more convenient, food-wise, than snacks!
Hometaste, based in Malaysia, is making convenience foods even more convenient. That's because their meals come pre-cooked! Their services bring together local chefs and cooks with leftover food and people in need. It's convenient takeout made from fresh ingredients, thus keeping convenience food healthy and quick.
Back home, Mosaic's focuses on making veggie dishes more convenient. Their hand-prepared and pre-cooked veggie bowls are easy to put in the microwave to finish up. With the microwave meal market saturated with unhealthy additives and a lack of nutrients, this venture is helping to change the game.
Convenient and Creative
Convenience foods - as well as fast food in general - get a bad reputation. While quick and easy to prepare and enjoy, much of the wider convenience market is hardly considered healthy. Therefore, it's clear to see why ventures across the globe are working to make fast food nutritious at the same time. The future is all about convenience - and the market for fast food isn't slowing down.
If you'd like to know more about convenience food startups and other innovators, Fundz may help. Take a look at our rundown of real-time data to clue you up on leaders in the niche!
SOURCES USED
https://www.startus-insights.com/innovators-guide/discover-5-top-functional-food-solutions-developed-by-startups/
https://www.eu-startups.com/2020/04/10-promising-sustainable-food-startups-to-watch-in-2020/
https://foodtechconnect.com/2015/12/18/german-food-startups-meetup-explores-convenience-food-2-0/
https://www.womenshistory.org/articles/how-highly-processed-foods-liberated-1950s-housewives
https://www.momskitchenhandbook.com/uncategorized/my-top-10-healthy-convenience-foods/
https://www.statista.com/study/48833/convenience-food-report/
Topic: Food Startups