While some may feel that society is becoming more accepting of diversity, sadly, some barriers remain. Even the most successful, open members of the LGBT community continue to face pressures. However, inspiring news suggests that more and more startups led by LGBT founders are making waves across the US.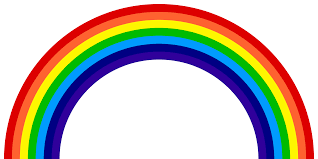 LGBT Entrepreneurs Finding Their Voices
The modern age is bringing forward more and more open LGBT entrepreneurs to the table. Previously, marginalization may not have enabled such innovators to bring pioneering ideas to the masses. While many barriers are yet to fall, there are inspiring success stories we can put enormous faith in.
There are companies actively investing in LGBT support and others benefitting from LGBT entrepreneurs. Regardless, we are living in a time of worthwhile and inspiring societal change.
LGBT Founders and Their Successful Startups
Madison Reed, a leading San Francisco beauty venture, is a key example of such success. Started by Amy Errett, the company has sourced funding of up to $200 million since 2013. Errett, who is widely renowned as one of the most successful LGBT entrepreneurs, is also a True Ventures backer.
Madison Reed's mainline revolves around ammonia-free hair color treatments that women can use from home. They aim to provide salon-standard color management without masses of chemicals. Since its inception, the company has since debuted lines through global home shopping channels such as QVC.
We Are Fluide, meanwhile, is a New York venture with LGBT values at its heart. Set up by Isabella Giancarlo and Laura Kraber, the company provides cosmetic products to the community. Their beauty lines, having emerged in 2018, are developed to support consumers looking for expression and empowerment. Their products are created with fluidity in mind and without animal testing or harmful chemicals.
The private company is said to have, most recently, secured funding of $250,000 through angel support. While barely three years old, WAF is already inspiring thousands of people seeking identity empowerment.
Finally, Lex, another New York venture, focuses on connecting LGBT, non-binary, and trans people together. Developed as an alternative to wider social media, in 2020, Kelly Rakowski's pioneering app fund seed funding of $1.5 million. Lex aims to provide people in the queer community with a safe, inspiring place to connect.
Whether it is communication, beauty products, or visibility support, LGBT entrepreneurs are making significant breakthroughs. Society's evolution will, in years to come, likely support freedom of identity even further. Therefore, the ventures listed here are all the more inspiring.
Making Positive Changes
The entrepreneurs discussed here are only a handful of those LGBT innovators working hard to make positive impacts. There are also more and more opportunities for investors to make financial impacts on the community. Could the next big LGBT innovation be waiting for your interest?
Data on leading causes and related successful startups is available now via Fundz. Take a look at real-time numbers and information as soon as they change.
SOURCES USED
https://www.vcbay.news/2021/06/30/pride-capitalism-here-are-5-amazing-startups-by-lgbtq-entrepreneurs/
https://startout.medium.com/nine-amazing-startups-led-by-lgbt-entrepreneurs-show-us-how-great-america-is-918f017c19bb
https://interestingengineering.com/27-most-successful-lgbt-entrepreneurs-executives-and-opinion-leaders
Topic: Successful Startups