Startups arise in all corners of the globe. However, there are many major cities where things are particularly 'built' for venture success. The US in itself has plenty of emerging cities helping small ventures achieve their dreams. Let's take a look at three cities changing the culture on a global scale.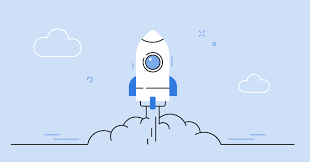 New York
New York is, of course, the 'archetypal' US city - likely the first many non-Americans think of. Fittingly, NYC has also grown massively as a hub for all kinds of small to medium ventures and enterprises over the years.
NYC's resilience in the face of massive global shifts is largely thanks to its versatility. It is a major player in tech, fashion, music, and theater. It's said to be worth more than $189 billion on a global ecosystem scale, more than ten times a city's average.
The technology ecosystem in NYC alone is colossal - more than 9,000 different startups make up the local sphere. The city shows no signs of grinding down, either.
NYC offers company innovators a vibrant, robust, and ever-pivoting space. It's an exciting city to work in.
London
London has always been proposed as a major hub for brand growth and global outreach. The UK's commercial center has seen its share of challenges in the past few years. Brexit, in particular, could have changed matters permanently for the city.
That said, London startups are holding firm. The city's said to be home to more than 4,400 venture investors out of 11,000+, UK-wide. It's also said to be worth at least $47 billion in terms of ecosystem. This pales in comparison to NYC, but it's still four times the city average.
London is an impressive city with many connections. It's also a crucial hub for talent, with local universities and proximity to Cambridge and Oxford nearby. London is also notable for being a world leader in fintech, a significant sphere growing steadily across 2021.
Despite Brexit wobbles, London remains defiantly steadfast as a prime location for venture founders. It remains a unique, central hub for any company looking to go global.
San Francisco
The Bay is always the clear winner when it comes to venture culture. Silicon Valley, of course, is still considered the epicenter of technological innovation the world over. Thanks to its immense talent pool and vested funding in tech innovation, it's exciting for company founders.
Believe it or not, San Francisco is said to be home to almost 14% of all venture deals on Earth. To put things into further perspective, San Fran's value as an ecosystem is more than $1 trillion. Even more perspective - NYC is the second-biggest in comparison.
The Bay is number one in the world for founder backing and support. However, it's also highly competitive out here!
Startups in Cities, Towns, and More
Fundz offers detailed breakdowns of growing startups across big and small cities alike in the US. Take a closer look for real-time data for comparison and extra confidence.
SOURCES USED
https://startupgenome.com/ecosystems/silicon-valley
https://startupgenome.com/article/rankings-top-40
https://fortunly.com/statistics/startup-statistics/#gref
https://startupsoflondon.com/london-startup-ecosystem-ultimate-report-2020/
https://www.technyc.org/nyc-tech-snapshot
https://nytollsinfo.com/does-e-zpass-work-in-canada/
https://insightsunboxed.com/what-is-the-best-startup-ecosystem-in-2021-ziv-baida/
https://www.startupblink.com/blog/the-best-startup-cities-2020/
Topic: Global Startups