Startups don't always operate under the same owners or founders for life. Platforms and services such as StartEngine are fantastic for finding significant venture purchases. But how exactly does StartEngine work - and what are some prominent firms you can buy into right now?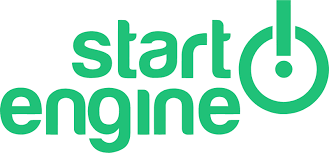 What is StartEngine?
StartEngine is a service that has changed the way many VCs and investors see venture investment. Ultimately, it works similarly to a crowdfunding site - think Indiegogo or Kickstarter, for example.
The website allows owners or innovators in startups to pitch ideas through one of two main avenues. They can raise money from interested VCs via crowdfunding (earning up to $5 million per year, potentially). Or, they can choose to travel the Regulation A+ route.
Regulation A+, while offering a longer launch time for businesses, could bring in $75 million per year to founders. Regardless of the routes founders choose, Start Engine is a flexible, user-friendly marketplace for investors, too.
One of the most significant selling points of Start Engine to investors is the sheer array of different companies available. Instead of restricting to specific spheres and industries, the platform opens up clearer collaborative deals to all.
Big Startups You Can Invest in Through StartEngine
Ventures that are growing increasingly popular with investors globally often use services such as Start Engine to find funding. It is a flexible, user-friendly option to gain footing in capital hunting as well as interest.
Some of the most exciting firms offering shares through StartEngine include ICHOR. ICHOR is a responsible venture that focuses on making fuel go that bit further. The company develops Blue Flame, technology that helps to reduce emissions and increase fuel economy. That applies to a massive array of vehicles and standards, from ships and railways to road logistics.
Roboligent is another name available for investors to latch onto via Start Engine. This curious company provides robotics that effectively mimic human behavior. Rather than being a scary concept, the firm develops technology so that robotics can effectively take on human tasks. For companies losing time and money to labor mistakes, this may be very lucrative.
MentalHappy is another venture that's building interest amid global crises. The company specifically provides mental wellness tools to businesses and corporations to better support employees. In a world where more companies are building awareness of mental health, it's little wonder investors are flocking to them.
Care Angel, finally, is another firm with roots in self-care and support. However, this telecare standard focuses more on illness monitoring and machine learning. More than 600,000 people are now using the service via health plans across the globe.
Is StartEngine Worth Your Time and Interest?
Start Engine is proving itself to be a fantastic platform for finding growing businesses seeking creative funding.
Much like via Fundz, anyone looking for leads and investors can use the website to partner with startups offering big ideas - for small funding demands. Could you find your next significant investment online?
SOURCES
https://www.startengine.com/how-it-works
https://investorplace.com/2021/06/the-7-best-startups-you-can-buy-on-startengine-right-now-3/
https://www.nasdaq.com/articles/the-7-best-startups-you-can-buy-on-startengine-right-now-2021-02-25
https://investorplace.com/2021/04/the-7-best-equity-crowdfunding-startups-you-can-buy-on-startengine-right-now/
Topic: Startups