In an unstable world, it is great to see that startups are continuing to pool for funding more than ever before. Recent statistics show that startups ventures are still thirsty – perhaps thirstier – at each stage of the funding cycle. But what do these new figures tell us deep down?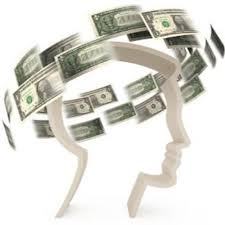 Crunching the Numbers
A recent survey undertaken by Station F shows promising trends for growing startups. According to their data, it is clear that at least 40% of all new global companies are continuing to look for funding from venture capital firms. This shows that, even in times of uncertainty, ventures are still keen to push for growth.
44% of those taking part in Station F's survey also intend to seek Series A funding. This shows that more ventures than ever are at a point where they have clear narratives and solid portfolios. For willing investors, these are very appealing figures indeed.
Despite only around 1% of seeded SMEs reaching unicorn status, ambition is clear to see. Station F's data also shows that around 59% of surveyed companies appear unfazed by recent instability.
But what more can this data tell us about the future of innovation and funding?
VC Funding in Startups is Rising
It is likely that startup companies are inspired by VC availability and modern networking tools. Data pooled by Crunchbase shows that 2019 was a big year for VC investment across the board. Of course, we will need to see how 2020 plays out in full.
Crunchbase suggests that European investment, in particular, grew exponentially last year. 2019's VC investments on the continent help to add up to a five-year record. Data shows that more than $122 billion in total venture capital investments found its way to European ventures since 2015.
These are, of course, promising figures from a different angle. If venture investors are showing more interest in funding innovative products and lines, more ventures are likely to push for funding. It is a mutually beneficial cycle.
This will inspire innovative ventures to push for goals more than they usually might. These European statistics blend well with projections that we are likely to see more VC-startup investments emerge in North America in the years to come.
Measured Risks, or Maverick Moves?
Investors andv capital investment firms will likely be looking for more than just outward confidence from a venture. That much is obvious. It is inspiring, however, to see that more businesses are reaching out for funding against the odds.
The odds of an SME becoming a unicorn are perhaps not as rare as many might think. The unicorn conversion rate generally sits at 1%. There is much more chance of a company becoming a unicorn than their owners winning a lottery jackpot.
Therefore, investors and startup companies will likely continue using directories such as Fundz to network and build funding cycles. As long as there is room for innovation, startups' funding demands will continue.
SOURCES
https://news.crunchbase.com/news/european-venture-report-vc-dollars-rise-in-2019/
https://digify.com/blog/startup-funding-stats-answers-and-insights/
https://www.fundera.com/resources/startup-funding-statistics