Money is, expected, big business. Some startups are working hard to help make credit more readily available to those in need. Among those are Level, a company based in Seattle with an impressive funding round under their belt. But what is the venture's long-term mission?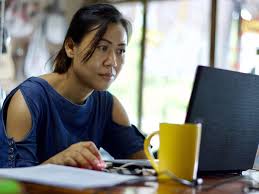 All About Level
Level is the brainchild of David Edelstein, CEO of a modern brand striving to support the gig economy. Specifically, Edelstein and Level aim to make credit funding easier for freelancers and non-contract workers.
With credit being widely available but arguably inaccessible to some workers, Level's vision is clear. With a system similar to revenue-based finance or RBF, Level offers borrowers the chance to pay back incrementally.
This model certainly caught the eye of investors in recent times. Edelstein's firm recently confirmed that it's seen pre-seed funding of $1.5 million complete. This means the company can effectively 'level up' and reach out to the broader world of freelancing and gigging.
Right now, Level works with third-party marketplaces. For example, it partners with services such as Porch and Dolly. It's through here that giggers can claim to fund and set up flexible payment plans.
A New Direction for Finance Startups?
Level's board is no stranger to high-level management. Edelstein, in particular, has resume time at Grameen and Microsoft. Dylan Higgins, co-founding, also worked with Amazon on payments.
The venture is something of a major success story born out of the TechStars Seattle accelerator back in 2019. The firm's recent pre-seeding comes mainly from VC and Angel support, however. The likes of NextView and TechStars themselves helped to boost the $1.5 million 'starter package'.
Level is eyeing future growth where they can supply insurance to giggers. As business insurance and commercial credit are not always simple for freelancers to access, this may be welcome.
Right now, applicants through Level can receive decisions on their credit applications without the need for Social Security data. Level aims to support a 'tailored' service to giggers across the US. Who's to say if it will expand overseas after Q3 2021?
The Future of the Gig Economy
Statistics show 57.3 million Americans are working freelance right now. With more than half of gig workers receiving less than $50,000 each year, it seems credit is a must. In fact, other survey results suggest that at least 44% of giggers feel their needs are not recognized.
That, hopefully, is where Level will start to seal the gaps. With traditional employment reportedly falling, could the freelance sector expand even further? While gig workers are flexible in what they do, many are demanding greater flexibility from lenders.
It may be prudent for investors to look into gig economy startups to help boost this growing niche. Some ventures may be available for you to look into via Fundz right now. One thing is for certain – home working is here to stay. But will lenders open up more to gig workers?
Sources
https://www.statista.com/topics/4891/gig-economy-in-the-us
https://www.msn.com/en-us/money/markets/led-by-ex-amazon-and-microsoft-managers-seattle-startup-level-raises-dollar15m-for-flexible-credit-service/ar-BB1dA00d
https://techcrunch.com/2021/02/10/level-closes-1-5m-to-provide-financial-services-to-gig-workers/
https://mekhato.com/led-by-ex-amazon-and-microsoft-managers-seattle-startup-level-raises-1-5m-for-flexible-credit-service/
https://coverager.com/seattles-level-has-raised-1-5-million/
https://www.geekwire.com/2021/led-ex-amazon-microsoft-managers-seattle-startup-level-raises-1-5m-flexible-credit-service/
Topic: Startups