San Francisco startups are often quite interesting and Fintech startups are increasingly popular. Up to 38% of all personal loans in the US stem from fintech alone. 66% of banking bosses believe fintech is going to continue changing global finance. Middesk is a fintech venture helping to reduce lending bottlenecks in the US. But what's their story?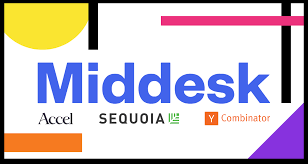 Who Are Middesk?
Middesk, formed by Kyle Mack and Kurt Ruppel, is a fintech venture with origins in San Francisco, built up in 2018. Running on fewer than 50 staff, the company specializes in enhancing loan application databasing.
Crucially, their market lies in background checking. All loan applications require background checks to some extent. However, Middesk is one of the few startups working to eradicate bottlenecking in the industry.
What Do They Offer?
Middesk's database technology makes it easier for smaller firms to borrow money. Crucially, their modus operandi is to streamline the quality of information banks, and lenders use to background-check their applicants.
Moving the need for human checking, Middesk's technology pools simple, yet more intensive data for banks to make clearer decisions. That ultimately serves to help business owners access finance easier.
Rather than assessing individual backgrounds, Middesk works to help reduce risk for all parties involved in lending. Middesk's primary strategy is to remove the less helpful data banks, and lenders still use to firm up financing decisions.
This, it is hoped, will help frustrated ventures and business owners access the lending they need through more efficient channels.
Data through Middesk is already in use with other aggregated data to help build firmer financing decisions. Curiously, fellow fintech venture Alloy, based in NYC, uses Middesk information to help give lenders greater confidence.
What Are Some of Middesk's Key Statistics?
Of course, to understand just how much of an impact Middesk is having, we need to consider their core statistics. In 2019, the firm was able to secure healthy funding round from VCs in Accel and Sequoia.
Critically, this initial financing was worth $4 million. Curiously, this seeding occurred early on in the company's public pitching. It may help that Sequoia, in particular, is already familiar with Middesk's prior work.
Middesk reached seeding thanks to the Y Combinator accelerator program partly. In fact, the company was one of the more memorable names to emerge from Y Combinator in recent years.
What Next for Fintech Startups?
As a result of emerging economic times, fintech companies are being sought more than ever. In fact, thanks to the emerging Paycheck Protection Program, small businesses have access to more financing than ever. As the need for banking convenience grows, so will the desire for innovation.
Financial innovators and startup companies, however, will always need convenient networking channels to reach VCs and investors. For example, they may wish to use a database such as Fundz to connect to potential interests.
Despite global uncertainty, finance continues to grow ever more convenient and Startups such as Middesk, too, will continue to break down lending barriers. How will US lending evolve further in the future?
SOURCES
https://www.bloomberg.com/professional/blog/pandemic-lending-pushes-community-banks-toward-fintech-fixes/?tactic-page=260559
https://www.globenewswire.com/news-release/2020/07/15/2062770/0/en/Vouch-Announces-Expanded-Insurance-Offering-to-Serve-Mature-Startups.html
https://www.crunchbase.com/organization/middesk#section-investors
https://www.statista.com/topics/2404/fintech/
https://techcrunch.com/2019/09/12/middesk/