The way we shop is constantly changing. Ecommerce has a lot to answer for. However, even physical retail shopping is evolving before our eyes, too. As always, there are lots of different startups innovating in the sphere. Let's consider some of the biggest hitters and the sphere in general.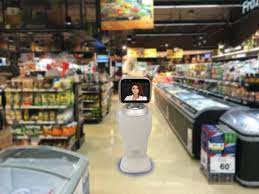 What is Retail Automation?
Retail automation primarily revolves around the idea of making physical shopping a little bit more convenient. A key example has been the Amazon Go store. This physical unit allows visitors to shop and check out in a hybrid manner. That is, in the sense that they can shop as they might online or via an app, but pay and check out with physical goods.
Retail automation is growing in popularity thanks to two key takeaways. One, of course, is sheer convenience for the customer. The other is efficiency for a retail business. Without traditional checkouts, there are fewer queues and more opportunities to increase sales. Taking away staffing, too, this means retail companies can save money on employee overheads.
There is also the fact that tech-based shopping can cut down on shoplifting. Everything you purchase or pick is registered via smart technology.
This adds up to a very intriguing future. However, for our traditional grocery and Mom-and-Pop stores to adapt to such an idea, the technology needs to scale up. That, of course, is where retail automation startups come in.
Leading Retail Automation Startups
Ventures working within retail automation will often partner with household brands. That's because many will produce technology as opposed to outright store fits.
One leading AI producer in the sphere is Standard Cognition. Based in San Francisco, the firm is worth more than $230 million. The company produces smart cameras that identify shoppers and items they choose during their visits. At payment, they simply charge outright, removing the need for checkouts.
Finger Food is a venture that's focusing mainly on making matters more convenient for customers. Their technology extends as far as blockchain and AI, helping to automate and enhance decision-making. Shopping with Finger Food technology is efficient, and customers can visualize where to place items in their homes with VR.
Airpoly, meanwhile, has been developing automated retail since 2015. Another SF firm, Airpoly produces smart item tracking technology. However, they are also developing solutions for in-store scanning, allowing shoppers to point smartphones at items to learn more.
Bodega, too, is a retail venture worth watching. While a little younger than Airpoly, their $2.5 million funding is impressive. However, their retail experiences revolve around standalone vending units. Therefore, customers simply pick what they want, scan a card, and the smart cameras do the rest. As the name suggests, the company aims to revolutionize the bodega period.
Retail automation is quickly outgrowing its niche. Amazon is leading the way - but many startups, such as those you may find via Fundz, are offering alternative options.
SOURCES
https://www.nanalyze.com/2018/04/6-startups-retail-automation-solutions-ai/
https://www.startus-insights.com/innovators-guide/discover-7-retail-startups-you-should-watch-in-2021/
https://nrf.com/blog/meet-10-startups-reshaping-retail-industry-2020
https://zoolatech.com/blog/the-best-15-retail-startups-transforming-industry-in-2020/
Topic: Startups