We all love our pets - and why wouldn't we? Cats, dogs, rabbits, and the more exotic - they all deserve our care. In fact, many startups across the globe are helping us pamper and preen our pets like never before. Let's look at the pet care market and see what we can expect from innovators.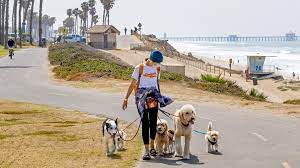 The Pet Care Market on a Global Scale
People worldwide look after and love pets of all shapes and sizes. This isn't just evident through those you speak to. US statistics show that year on year, we spend over $100 billion on our animals through products alone. At least $44 billion of this is just on treats and food.
Further statistics show that more than 13,000 unique pet ventures are working in the US alone. That's a saturated market - meaning there's a need for startups to niche down. The US is also the clear dominator in pet care the world over.
Major drivers, according to 2020 market insights, show that portable pet grooming and insurance products are growing popular. There's also a huge demand for extra protein in pet food too. Therefore, it's clear to see where ventures in the sphere can pivot to.
That said, pet care as a market is not without its challenges. It's increasingly expensive to care for and feed a family pet. What's more, even in developed territories such as the US, domesticated animal disease is on the rise.
As such, firms and innovators are working around the clock to revolutionize how we care for our pets.
Startups Reaching for Success with Pets
Let's be clear - the pet care market is enormous. As such, any companies wishing to break through will need to be very specific about their focus. Let's consider two very specific breakthrough brands and why they're exploding right now.
PrettyLitter, based in California, has seen almost 8000% online search growth in just five years. The LA brand offers a feline health tracking service through seemingly everyday cat litter! Their smart litter product can actually analyze cat poop, and help owners understand potential problems. Beyond that, PrettyLitter has played out to millions on TV via the series Startup U on ABC.
Over in Karnataka in India, Supertails has seen meteoric growth in just the past year. Despite founding in 2021, they've gained more than $3 million in financing. Backed by doctors and Bollywood heroes, the brand specializes in pet telehealth. This means owners can access on-demand, remote vet consultations via app without leaving home.
Animal Magic
Crucially, the pet care sphere is never going to go away. There will always be new ways for us to care better for our pets and to understand their needs better. Therefore, it is a comfortable global market to show interest in.
Fundz may be able to help researching pet care startups. The future of pet knowledge is just around the corner.
SOURCES USED
https://explodingtopics.com/blog/pet-startups
https://startupill.com/101-amazing-pet-startups-worth-a-follow-in-2021/
https://www.wired.com/story/pet-startups-are-having-field-day/
https://www.statista.com/topics/4405/online-pet-care-market/
https://builtin.com/companies/type/pet-companies
https://www.businessinsider.in/slideshows/miscellaneous/11-pet-startups-that-are-taking-on-traditional-brands-with-more-innovative-products/slidelist/67801290.cms#slideid=67801296
https://blog.marketresearch.com/14-innovative-pet-startups
https://www.gminsights.com/industry-analysis/pet-care-market
Topic: Pet Care Startups