For those startups led by minority bosses and entrepreneurs, Elevate Capital is at hand to help. Minority ventures continue to struggle with funding opportunities across the US. Intending to level the playing field for all, EC has an intriguing new proposal.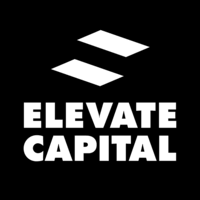 Elevate Capital Fund – A Brief History
Elevate is an investment body with roots in Portland, Oregon. The company was set up in 2016 as a new platform for leaders of minority startups to find fair opportunities. Statistics show that, for venture CEOs, this is still an increasingly unbalanced world.
As of October 2020, fewer than 3% of VC investments in the US made their way to Latinx and Black SMEs. What's more, female entrepreneurs continue to feel equally marginalized. Reports from 2019 show that female-led ventures may only receive 9% of all US investments, total.
In the company's own words, Elevate aims to 'fund the underserved entrepreneur.' Thus far, Elevate raised money for 29 firms to the tune of $80 million.
Elevate Success Stories
Some of Elevate's most successful and intriguing partnerships include ventures from disparate industries and spheres.
For example, PacLab Analytics is one such recent beneficiary. PacLab, led by CEO Ralph McCarthy, aims to revolutionize quality assurance tests in cannabis products.
Wildfang is another Elevate beneficiary with roots in the fashion sphere. Emma McIlroy's label offers 'Wild Feminist' lines inspired by menswear, challenging 'traditional' expectations for women's clothing.
Longer-standing beneficiaries include GrowthPlug, a SaaS online patient management platform for the healthcare industry. Founded by Shavita Bhatti and Sudhir Bhatti, it is one of several growing brands active from Elevate's first popular fund.
How Will Elevate's New Fund Help Startups?
Elevate Capital Fund II' arrives with more than $26 million available to help marginalized studios and their founders. PacLab Analytics and Wildfang are just two companies benefitting from the new scheme.
The new fund outstrips the original 'Capital Fund I' by $16 million thus far. This indicates Elevate is serious about raising minority entrepreneurship to a whole new level.
Elevate aims to raise $40 million total. Information is abundant on their latest ventures, and it is available on their website.
Why Diversity in Innovation Matters
The statistic that fewer than 3% of all VC-funded businesses are Black or Latinx is eye-opening. So, too, is the fact that, roughly, just one in ten funded companies have female CEOs. Such figures indicate that white male-led firms receive the majority of the interest and the money.
There are no possible reasons why VCs cannot invest in 'minority' entrepreneurs. To squeeze the best out of human potential, inclusivity is a must. Innovation does not start and end with white male CEOs.
Investors keen to find diverse startups to fund can use startups databases such as Fundz, too, to play their part. By the end of 2021, with Elevate's help, the statistics above should hopefully see a marked improvement. That applies, of course, to both the US and beyond.
Sources
https://www.computerworld.com/article/3584734/minority-tech-startups-in-the-us-have-seen-almost-no-progress-in-vc-funding.html
https://elevate.vc/portfolio/growthplug/
https://elevate.vc/portfolio/handful/
https://elevate.vc/portfolio/wildfang/
https://elevate.vc/portfolio/paclab-analytics/
https://afrotech.com/elevate-capital-launches-40m-fund-to-queue-up-investments-in-six-startups-all-led-by-black-founders
https://www.geekwire.com/2021/elevate-capital-raises-26m-second-fund-invest-dollars-minority-led-startups/
https://mekhato.com/elevate-capital-raises-26m-for-second-fund-to-invest-more-dollars-into-minority-led-startups/
Topic: Startups