While California has long been the go-to for various US startups, it seems Florida is hot on its heels. Specifically, areas such as Miami are proving to be hugely lucrative for smaller businesses. But what is it about FL that's so appealing to ventures and investors? What do you need to know?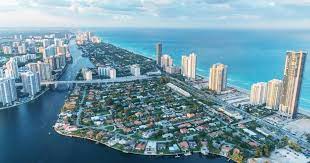 From Retirement Hotspot to Tech Hub?
Miami, of course, has long been seen as the perfect retirement spot. However, recent shifts towards the city show that technology is taking over slowly as a critical commodity out here.
It's thought that, in 2020, Miami startups raised close to $1 billion. Investors from New York and further up the coast are moving towards South Florida in their droves. But why?
Multiple big moves from those in Blumberg Capital, for example, have spurred this trend on. It's also thought that social media buzz is helping to generate a stir. Certainly - Miami has some way to go before it takes on the Bay Area.
However, a lack of income tax in the state and metropolitan makeup seem to spur innovators on further.
What Can Startups Expect From Miami, Florida?
Trade gateways - for one thing - will ensure that your company has plenty of lucrative avenues into the Caribbean. Not only that but it's also considered a vital avenue into Latin America. On top of this, it is a hotbed for shipping and travel in general. With so much going in and out of Miami, it's safe to say you have plenty of potential interest to tap into.
Financially, of course, Miami is also highly appealing. It is a city that offers a vast number of community banks and benefits from zero income tax. For a growing business, financial opportunity - coupled with relief - is a magic combination.
There is also the fact that Miami, FL, is remarkably diverse. It is supported by a large retiring community as well as one based in defense and armed forces. However, it is also thriving concerning healthcare, tourism, and aerospace. Therefore, coupling any with technological innovation could prove to be highly lucrative.
Miami is also a fantastic city in which to hire specialists. Florida International University is just one college helping to add tens of thousands of specialist graduates each year. This means jobs are constantly opening up in the area and that new, talented hires are always likely to come by.
Is Miami the New Silicon Valley?
It will likely be some time before Silicon Valley and the Bay Area lose their golden statuses as hotbeds for technological innovation. Miami provides the perfect conditions for commercial growth - but it needs time to develop that magical SV tech security.
That said, investors and interested third parties may still be able to find a wealth of startups moving to - or based in - Miami via Fundz. Could we see the US tech diaspora move to the coast in their droves in years to come?
SOURCES
https://www.allaroundmoving.com/time-to-relocate-your-business-to-miami-florida/
https://fi.co/insight/is-south-florida-about-to-become-the-next-silicon-valley
https://news.crunchbase.com/news/why-miami-is-the-next-hot-tech-hub/
https://smithhopen.com/tech-companies-relocate-florida/
https://techcrunch.com/2021/05/26/7-questions-to-ask-before-relocating-your-startup-to-florida/
Topic: Startups