Cancer continues to be a significant cause of adult mortality across the US and worldwide. It's thought that around 158 people per 100,000 will die of cancer-related illness. Thankfully, innovative startups are working diligently to help beat cancer for good. But how big a mountain is this to climb?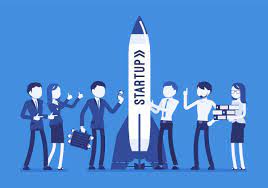 Startups and Cancer Research: The Lowdown
The great news is that there seems to be a slight shortage of startups in the oncology sphere. Oncology, specifically, researches cancers and their effects on human bodies. We are already able to treat cancer and even help people beat the debilitating illness. However, there is room for innovative improvement.
Investors are increasingly interested in iconology ventures. It's estimated that the sector alone is worth more than $92 billion in the US, thanks to investor funding. This money is helping to fund new strategies in gene therapy, drug targeting and more.
Data shows that there are already multiple unicorns in US oncology, and this means there are several with funding worth close to the billion margins. The reason why there are so many oncological ventures is, of course, due to the complexity of cancer. There is also the matter of mutation and of different cancers attacking different bodily cells.
To understand why there is such a boom in cancer research investment, we need to look at some success stories.
Oncology Ventures Changing the Future
Cancer is a phenomenon that is incredibly difficult to predict and measure. Research and treatment are already at an impressive level. However, firms across the US are keen to do more.
Leading the way, for example, is the San Francisco firm Allogene Therapeutics. Allogene is worth more than $790 million at the time of writing, with designs on stem cell research. In particular, researchers at the venture focus on blood cancers. They are recruiting patients for trial assessments and aim to attack myeloma and leukemia.
Grail, meanwhile, is a super unicorn based in Menlo Park. Disclosing funding of at least $2 billion, Grail pivots towards cancer prediction. Publishing several clinical studies, their research lobby focuses on pinpointing blood cancer signals. Their route forward also lies in analyzing non-cancer patients to map correlations and signs.
Color, based in Burlingame, also challenges the prediction subsphere. Launched in 2013 and worth more than $284 million, the firm focuses on saliva kits. Specifically, their testing homes in on largely female-centric cancers, in particular ovarian and breast.
A 2015 venture continuing to grow is Nohla Therapeutics. This Seattle firm pioneers treatments based on umbilical blood transfer as an alternative to bone marrow. As of the time of writing, the firm is worth more than $120 million.
Can These Innovators Beat Cancer?
Cancer is a huge and complex problem that requires multiple research strands. As such, it stands to reason that we'll see many ventures proposing different routes over the years to come.
Right now, interested parties may use databases such as Fundz to find cancer research startups pushing the envelope.
SOURCES
https://tracxn.com/d/emerging-startups/oncology-startups-2020
https://www.genengnews.com/a-lists/top-10-immuno-oncology-startups-of-2019/
https://healthtransformer.co/meet-12-startups-helping-to-end-cancer-as-we-know-it-6790754d6032
https://grail.com/clinical-expertise/
https://www.barrons.com/articles/these-2-startups-are-searching-for-cancers-hidden-weaknesses-what-to-know-51618696936
https://www.cancer.gov/about-cancer/understanding/statistics
Topic: Startups